Dir/scr: Christophe Honore. 2011. France. 135mins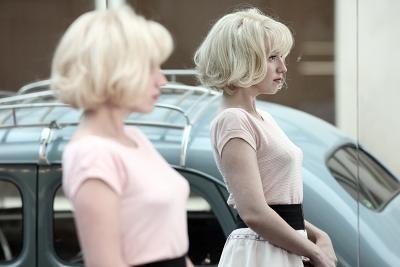 Christopher Honore's first musical since Chansons D'Amour in 2007 is a sprawling tale following a mother and a daughter and their misadventures in love. It starts in 1963 Paris and ends in 2008 Paris with trips taken in the intervening 45 years to Prague, London and Montreal, and if a little long, a little messy and a little incoherent, it is pleasantly watchable and performed with relish by a star-studded cast.
There is pleasure in hearing the terrific actors lay open their hearts through the downbeat music and lyrics.
Honore is a dab hand at capturing that melancholy and ennui d'amour with which the country's cinema is often identified. His song composer Alex Beaupain is a perfect collaborator – as he was in Love Songs – with his sorrowful lowkey numbers that illustrate the passion and despair of unrequited, mismatched or unconsummated desire. Influenced by Jacques Demy but with a contemporary style all his own, Honore has a shot at his biggest international success to date with Beloved, and Beloved (Les biens-aimes) is a perfect choice for the Cannes closing night film.
Profile at other festivals will be raised if one or all of his stars attend, this being one of the most attractive international casts in a French movie in years, consisting of Catherine Deneuve, Ludivine Sagnier, Chiara Mastroianni, Louis Garrel, Paul Schneider, Milos Forman and handsome Serbian actor Rasha Bukvic.
Deneuve's presence will enhance international prospects not least because she is played as a younger woman in the 60s by Ludivine Sagnier, evoking Deneuve's own emerging star and her breakthrough with Demy's Umbrellas Of Cherbourg in 1964. Add to that Deneuve's real-life daughter – and Honore's muse – Chiara Mastroianni playing her daughter and the film has immediate publicity value.
Sagnier is Madeleine, an assistant in a shoe store whose taste for a nice pair of Roger Vivier shoes leads her to become a prostitute when she's not working the day job. She falls for one of her clients, a Czech doctor called Jaromil (Bukvic) who marries her and takes him back with her to Prague. The two have a daughter called Vera, but Jaromil's infidelity and the Russian invasion in 1968 lead her back to Paris where she gets together with a gendarme. Over the years Jaromil visits Paris and the two reunite for sex, realising that they have always been in love.
Meanwhile in 1997, Vera is in London and falls for the American drummer called Henderson (Schneider) who first declares he is gay but also finds himself attracted to her; the two have sex. Vera's former lover Clement (Garrel) is still madly in love with her but she doesn't consider him anything more than a friend. Later Henderson tells her he is HIV positive and is not in love with her.
In Paris, Madeleine (now Deneuve) sees Jaromil (now Forman) regularly with the tacit permission of her husband, but when he dies in a freak accident, she sinks into depression.
On Sept 11, 2011, Vera flies to New York and is diverted to Montreal. Henderson and his new lover drive up from the devastated city to meet with her and she begs him to make her pregnant, even though it could mean infecting her with the virus.
The film contrasts the sexual freedoms of the 60s with the caution of the AIDS generation, showing people beloved by others, but often not by the people they want to be.
Each actor breaks into song on a regular basis and, this being Alex Beaupain, none of the numbers is a showstopper. But there is pleasure in hearing the terrific actors lay open their hearts through the downbeat music and lyrics, and, by the time Deneuve strolls through the Paris streets in her Vivier pumps, singing through tears and revisiting her reckless youth, Honore achieves a lovely evocation of the star in Cherbourg, mourning the loss of l'homme de sa vie. The storytelling over four decades may not expert, but the preoccupation with matters of love and longing, sex and death, is exquisitely romantic.
Production company: Why Not Productions?, France 2 Cinema, Sixteen Films, Negativ
Worldwide sales: Celluloid Dreams, www.celluloid-dreams.com
Cinematography: Remy Chevrin
Production designer: Samuel Deshors
Editor: Chantal Hymans
Music: Alex Beaupain
Main cast: Catherine Deneuve, Chiara Mastroianni, Ludivine Sagnier, Louis Garrel, Paul Schneider, Milos Forman