Jack Of The Red Hearts and In My Father's House were among the winners on Friday night at Geena Davis and ARC Entertainment's inaugural Bentonville Film Festival (BFF) in Arkansas.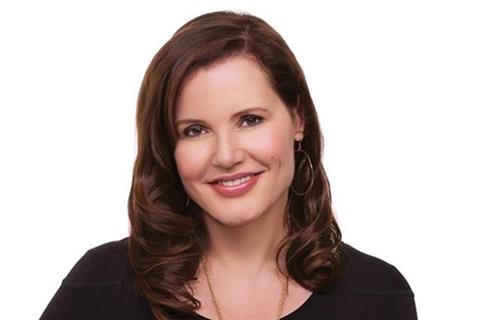 Janet Grillo's Jack Of The Red Hearts claimed the jury award, while Ricki Stern and Annie Sundberg's In My Father's House took the best documentary prize.
Best family feature was awarded to Morgan Matthews' A Brilliant Young Mind, Meet The Patels from Geeta V Patel and Ravi V Patel took the Highest Diversity prize and Big Stone Gap from Adriana Trigiani won best ensemble award.
Stephanie Linus earned the best protagonist for her role in Dry, while Elizabeth Van Meter's documentary Thao's Library won the audience award.
The Dernsie Award for best screenplay sponsored by Bruce Dern and Jason Netter of Kickstart Productions went to Ani Simon-Kennedy for The Short History Of The Long Road.
The BFF Spirit Award was presented to Lizzie Velasquez, the subject of A Brave Heart: The Lizzie Velasquez Story.
The festival ran from May 5-9 and opened with the world premiere of War Room and closed with Universal's Pitch Perfect 2.
The winners in the audience, jury selection and best family films earn guaranteed distribution via theatrical, digital, TV and DVD.
For further information about the festival click here.