Seven international series projects have been selected to pitch at the Berlinale Co-Production Market.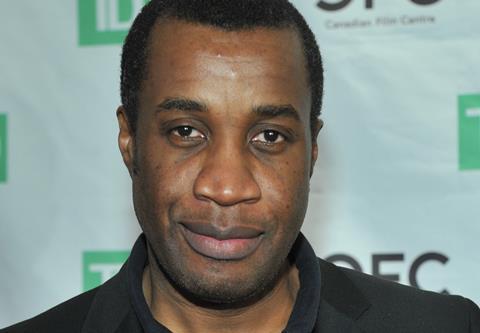 The Berlinale Co-Production Market is to host the second edition of its CoPro Series event on Feb 16, featuring seven high-end TV projects that are looking for co-production and financing partners.
Among the selection are The Illegal from Canada, a dystopian story by author and director Clement Virgo (The Book Of Negroes) and the Danish miniseries Lucky Per, which will be directed by Oscar-winner Bille August (Night Train To Lisbon).
These are joined by German project The Disappearance by Hans-Christian Schmid (Home for the Weekend), Norwegian crime series Brotherhood, Dutch family drama Avrupa and Israeli newsroom-based drama Wars Inc.
One project will be presented in cooperation with series festival and co-production forum Séries Mania Paris, which is organised by Forum des Images, headed by Laurence Herszberg.
From its 2015 edition, the series DNA by author and creator Torleif Hoppe (The Killing) is invited to Berlin, while one of the other six projects being presented at CoPro Series will have the opportunity to meet potential partners at this April's Séries Mania.
CoPro Series offers participants, producers and financiers from the Berlinale Co-Production Market and Drama Series Days the opportunity to get to know the series' creators at a networking get-together following their pitch, and arrange one-on-one meetings to discuss potential partnerships in more detail.
Series experts Peter Nadermann (Nadcon Film, Germany) and Jan de Clercq (Lumière Publishing, Belgium) are supporting the Berlinale Co-Production Market team as advisors.
The event, first introduced last year, takes place as part of the Drama Series Days (Feb 15-16), a joint initiative for TV content by the European Film Market, Berlinale Co-Production Market and Berlinale Talents.
TV drama will also feature in the main programme of the film festival within the framework of Berlinale Special Series.
Selected Projects for "CoPro Series" 2016
(in alphabetical order according to production company):
The Disappearance (23/5 Filmproduktion), Germany
Avrupa (Circe Film), The Netherlands
The Illegal (Conquering Lion Pictures), Canada
Wars Inc. (Drama Team), Israel
Brotherhood (Friland Produksjon), Norway
Lucky Per (Nordisk Film Production), Denmark
Project selected in cooperation with Séries Mania:
DNA (Eyeworks Scandi Fiction), Denmark