EXCLUSIVE: The festival also reveals Finland as this year's country focus.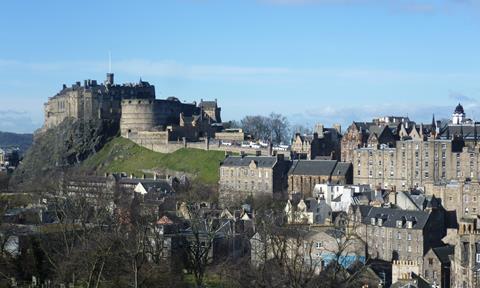 The 70th Edinburgh International Film Festival (EIFF) (June 15-26) is to launch a new Works in Progress section, as part of its industry offering.
The industry-facing event will offer up to seven UK narrative feature titles to an invited audience of sales agents, financiers, festival programmers and distributors.
It will join the existing industry events programme, talent development programmes and networking events, alongside a dedicated programme of events with Finnish-UK producers (see below).
Filmmakers searching for completion money or keen to find out how their film might play in different territories are invited to visit www.edfilmfest.org.uk/industry/ewip to find out how to submit their project for consideration.
Sales agents, financiers, festivals, or distributors looking for more information about EIFF Works in Progress should contact Holly Daniel, head of talent and industry development at EIFF, at industry@edfilmfest.org.uk.
Finland
EIFF has also revealed that this year's country focus will be Finland. Working in association with the Finnish Film Foundation, EIFF will present a programme of new Finnish features, including both documentary and fiction, a programme of Finnish shorts and other special screenings.
The Finnish focus will also include territory-specific industry activity and special guests from across the production landscape in Finland.
EIFF deputy artistic director, Diane Henderson said: "With its rich film heritage, Finland is a country that features often at EIFF and this year we're very excited to present this appreciation of films from this fascinatingcountry."
Jaana Puskala, head of the international department at The Finnish Film Foundation added: "We are gathering an interesting showcase of different Finnish films and we hope our films and filmmakers will offer a chance to glimpse the landscape of this Northern nation's soul."
This year marks EIFF's 70th edition, making it the longest continually running film festival in the world.