EXCLUSIVE: Comedy set to star Ed Helms and Amanda Seyfried.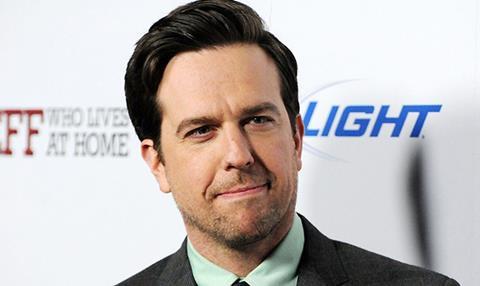 Fortitude International has jumped on board new comedy package The Clapper to star Ed Helms and Amanda Seyfried and is in talks with international buyers at the EFM.
The film marks Dito Montiel's follow-up to the crime thriller Man Down and is based on his novel of the same name about a paid infomercial audience member whose life becomes complicated after he gets his 15 minutes of fame.
Robin Schorr produces The Clapper with Helms and his Pacific Electric partner Mike Falbo, and Montiel, who famously broke out with his 2006 Sundance special jury prize-winner A Guide To Recognizing Your Saints.
WME and UTA Independent Film Group represent North American rights to the project.
"This hilarious script from Dito Montiel could not have found a better Eddie Krumble than in Ed Helms," said Fortitude International partner Nadine de Barros.
"This love story between Helms and Amanda Seyfried is a perfect crowd pleaser for the international marketplace where comedies seem to be dominating. Everyone loves to laugh."
Fortitude International's slate includes: sci-fi drama Marjorie Prime with Jon Hamm, Lois Smith, Geena Davis, and Tim Robbins; comedy The Brits Are Coming with Uma Thurman, Tim Roth, and Sofia Vergara; and Drunk Parents starring Alec Baldwin and Selma Hayek, which started production last month in New York.