EXCLUSIVE: FilmSharks has licensed the hit Latin comedy for a remake that will be directed by Hector Cabello Reyes.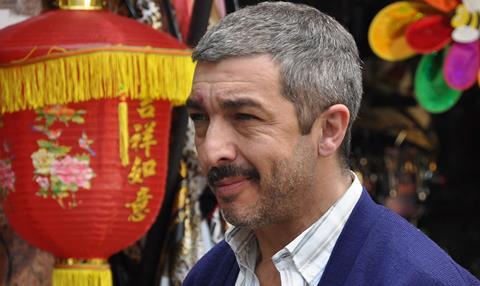 FilmSharks of Buenos Aires has licensed French remake rights on the hit Latin comedy Chinese Takeaway (Un Cuento Chine) to 22h22 Films.
Hector Cabello Reyes will direct Benoît Poolvoerde, Alexandra Lamy and Pitobash Tripathay in Brussels through the end of March.
The reconfigured story will centre on an Indian immigrant who clashes with a local shop owner following a tragic accident.
As previously announced, FilmSharks has licensed Indian remake rights to Gobsmack, while Pantelion and 3pas will handle the Mexican remake.
3 pas' Ben Odell along with Pampa Films' Pablo Buscarini and Pablo E. Bossi, Tornasol's Gerardo Herrero and Telefe's Axel Kuschevatzky produced the original comedy.
FilmSharks has also acquired worldwide remake rights to Alex de la Iglesia's The Commonwealth (La Comunidad).
The story tells of a sinister community of residents in a building where an old man hides a lottery fortune.
"There is high demand for high-concept films worldwide and this particular gem can be rescripted as a comedy or a horror film in many formats from film to TV show," said FilmSharks chief Guido Rud.
"You don't have that a lot in properties and there is strong interest for this property in Mexico, USA, Korea and France."