EXCLUSIVE: Léa Fehner's drama recently won top prize at Rotterdam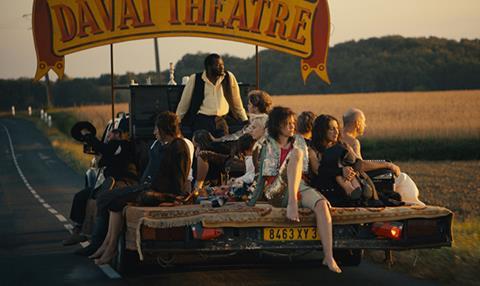 Pyramide International has secured sales on Léa Fehner's Les Ogres, which won the VPRO Big Screen Award at the International Film Festival Rotterdam earlier this month.
The film has sold to Switzerland's Cinework and fledgling Benelux distributor Cherry Pickers, a new outfit launched by former Imagine Film Distribution staffer Huub Roelvink and David van Marlen.
Paris-based Pyramide's distribution arm is due to release the film, following the chaotic lives of travelling theatre company Checkov Cabaret, in France on March 16.
IFFR's VPRO Big Screen Award is worth a total of $33,500, covering publicity costs for a theatrical release in the Netherlands, the sale of TV rights to Dutch broadcaster NPO and an amount for the film-maker. Other films in the contest included Suntan, Halal Love (And Sex) and Wild.