EXCLUSIVE: Screen spoke to the fastest man alive about his new all-access documentary - and how he wants a role in The Fast And The Furious.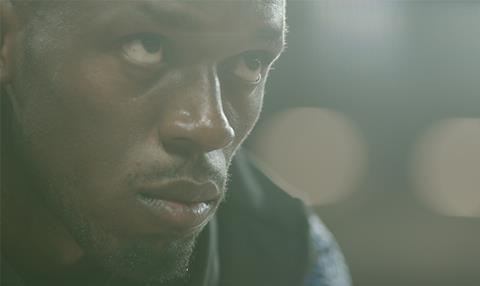 Olympic champion Usain Bolt is no stranger to the bright lights. However, a new documentary about the star sprinter is set to reveal the hard graft that goes into the six-time Olympic champion's every day preparation ahead of the Rio Olympics this summer.
"I think you will see everything about me as an athlete and a person", Bolt told Screen. "Nothing is off limits and the crew have already been following me everywhere I go. They started filming early last year and have been with me off and on since then."
"To win an Olympic gold medal takes a lot of very hard work. The movie will go behind the scenes and show the days when the training is hard, when my body is hurting, when I have to skip other fun things to ensure I am ready for when it counts."
Directed by Gabe and Ben Turner and produced by Leo Pearlman — the UK trio behind Manchester United documentary Class Of 92 and box office hit One Direction: This is Us – the team is spending time with Bolt in between races, around the warm up zone and athletes' village.
They have rights to all the footage from Bolt's races and Bolt himself has been shooting his own behind-the-scenes footage and even took a video camera onto the podium to collect his 100m gold medal at the Beijing World Championships.
Bolt has said in the past that the Rio Olympics could be his last. Those thoughts are far from the Jamaican's mind, however.
"I have to focus on this year and take it from there. The other day my coach said that, if I had the desire, I could go on to 2020!"
He is also trying to block out the noise around the on-going scandals that continue to beset his sport.
"It is up to the authorities to punish the cheats and they now need to step up and take action," he says. "All I can do is continue running clean and keep showing people that anything is possible."
Indeed, his experience on documentary I Am Bolt may just have whetted his appetite for a future career on the other 'big screen'. True to form, Bolt sees himself as a candidate for a role in certain franchise known for its speed demons.
"The Fast And The Furious is the one I would appear in. In the lead role, of course."
Watch out Vin Diesel.
Independent handles world sales and hosts a promo screening today at the EFM in Berlin.