Retrospective strand to celebrate 100th anniversary of Technicolor.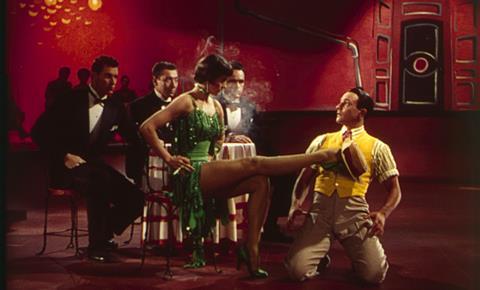 The Retrospective of the 65th Berlin International Film Festival (Feb 5-15) is to celebrate the 100th anniversary of Color by Technicolor.
The strand will include around 30 Technicolor films, some of which have been restored, which were madebetween the dawn of Technicolor and 1953 – and include six British films.
Berlinale director Dieter Kosslick said: "The blazing red of Southern skies in Gone with the Wind or the ecstatic yellow of the raincoats in Singin' in the Rain – in those days, the play of dramatically intensified colours was a sensation. The Technicolor process combined with cultural and economic trends to produce great cinematic works of art that still thrill audiences today."
As well as those mentioned by Kosslick, titles to be screened include Richard Boleslawski's drama The Garden of Allah (1936), George Sidney's adventure film The Three Musketeers (1948) and Victor Fleming's hit musical The Wizard of Oz (1939).
Other features will include Howard Hawks' Gentlemen Prefer Blondes (1953), King Vidor's Duel in the Sun (1946) and John Ford's She Wore a Yellow Ribbon (1949), Monument Valley and its earthy tones serve as a picturesque backdrop that sets off the resplendent uniforms and details on the costumes.
The film series will also be presented in Vienna in April and New York next summer.