Dir/scr: Charly Braun. Brazil-Uruguay. 2010. 86mins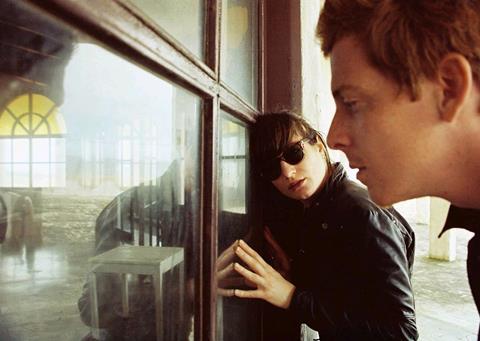 Beyond The Road (Alem Da Estrada) is a beautifully made road-movie that breezes through rural Uruguay as a young couple gradually start to fall for each other. It has a great deal of charm and elegance, and while the dialogue may not often stand up to closer examination its use of locations and refined shooting style makes it more than stand out.
Beyond The Road (Alem Da Estrada) is a fine Latin American road movie that could well be worth distributors taking a look at.
Argentinean Santiago (Esteban Feunde Colombi) visits an old family lawyer to find out details of a remote patch of land he has inherited from his parents who died in a car crash. He drives off towards rural Uruguay and picks up Belgian hitchhiker Juliette (Jill Mulleady), and the pair strike up a good-natured friendship.
The strong part of the film is their interaction with rural locals – seemingly shot in an improvised style that helps get the best from the use of striking locations – and as the pair drive further into the countryside they develop a playful relationship, sleeping in small hotels in separate beds and having good natured fun.
They go to stay at the elegant home owned by his Godfather, an art dealer and general party animal, where Santiago relishes mixing with sophisticated people, including Paris-based beauty Manuela (Brazilian actress Guilhermina Guinle) who happens to have brought with her supermodel Naomi Campbell….a rather surprising cameo, and oddly quite engaging as she totters around the rural estate in her best attire.
Juliette (a sweet-natured innocent who favours wearing a Tinkerbell t-shirt and boots) is looking for Juan, who she knows lives at a hippie commune and when she sees Santiago cozying up to Manuela she decides to leave and look for him.
After a brief dalliance with Manuela (and it should be said Guilhermina Guinle is quite striking) Santiago heads to find Juliette and discovers her ill at the commune, where they kiss for the first time. They head to the land he owns, and in an exhilarating moment run towards the sea, stripping as they dive into the ocean.
The majority of the film is in English – the only common language both Santiago and Juliette can speak to each other – which works pretty well on the whole, though there are moments when the script has weak moments which tends to be overemphasised by non-native speakers. Luckily the film is really about the road, the impressive Uruguay locations and the tender romance.
Esteban Feunde Colombi, who looks like a lankier Seth Green, is engaging as the man who left a Wall Street career behind to search for a life of some kind of life, while Jill Mulleady has a spirited charm and the pair work well together.
Beyond The Road (Alem Da Estrada) is a fine Latin American road movie that could well be worth distributors taking a look at. The fact that it is majority English language could make it more appealing, and certainly the locations could well be a boost for tourism in Uruguay.
Production company: Lynxfilm, Waking Up Films
Producers: Charly Braun, Patrick Siaretta
Cinematography: Pablo Ramos, Bruno Alzagar
Editors: Fernando Coster, Charly Braun
Main cast: Esteban Feunde Colombi, Jill Mulleady, Guilhermina Guinle, Hugo Arias