EXCLUSIVE: Kunal Nayyar, star of The Big Bang Theory, is heading the cast of Aditya Bhattacharya's A Momentary Lapse Of Reason, an English-language crime drama shooting in India and Los Angeles.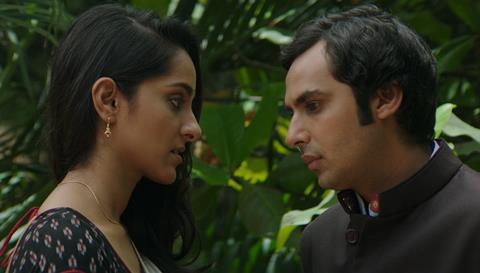 Sendhil Ramamurthy (Heroes), Lance Reddick, Alex Brendemuehl and Neha Chauhan also star in the film, about a rich young slacker who is sent to Los Angeles to sign over a family building to a Russian conglomerate following his father's death. After refusing to sign the papers, he finds himself up against rogue cops and the Russian mob.
"It's an American crime drama with an Indian protagonist and you never see that," Nayyar told Screen. "I'm known for playing a nerd so this was an opportunity to show a different facet of what I do."
Nayyar's film career is taking off with roles in Canadian comedy Dr Cabbie, which is scheduled for US release on November 26, and Sooni Taraporevala's upcoming 3 And A Half. He is also in talks for his first Hindi-language role.
Bhattacharya, who is also producing A Momentary Lapse Of Reason with Parag Dave and Priya Sreedharan (Shanghai), describes the film as a loose homage to his 1989 cult classic Raakh: "Although my film is essentially 'just' a genre film, my hope is to imbue it with a perspective that will make it a testament to our times."
Nayyar and Ramamurthy filmed the India-set sequences in Hyderabad this summer and will start shooting in Los Angeles in April, during a break in Nayyar's The Big Bang Theory schedule. Hyderabad-based Guru Films helped to develop the film.
"I think I've found a balance between my TV work and exploring more opportunities in film. I'm in a good position to do more films in India," Nayyar said.