Bona Film Group has finalised its delisting from the NASDAQ and subsequent privatisation process, following which Alibaba Pictures has an 8.94% stake in the Beijing-based studio.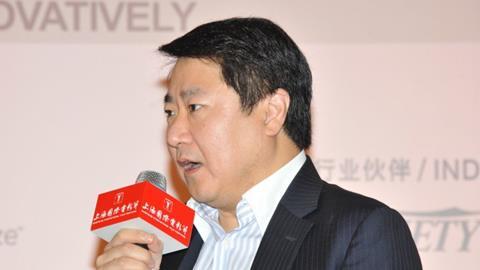 Alibaba said in a statement that it has invested $86m into Bona and plans to develop a strong working relationship with the studio "on content production and distribution in a bid to enhance each other's edge along the value chain of the entertainment industry".
Alibaba Pictures CEO Zhang Qiang added: "Participation in the privatisation of Bona helps boost the development of the Chinese film and television industry. Sharing the same mission and vision with Bona, Alibaba Pictures wishes to create an ecosystem and platform covering the whole value chain of the film and TV industry."
Bona founder and chairman Yu Dong, along with investors Sequoia Capital and Fosun International, submitted a privatisation offer to delist from the NASDAQ last June, based on an offer price of $13.70 in cash per American depositary share, or $27.40 in cash per ordinary share.
In December last year, Alibaba Pictures entered into an agreement with Yu Dong, Sequoia and Fosun to form a consortium to take Bona private.
The consortium includes Yu Dong and his affiliates, Alibaba Pictures, Tencent affiliate Willow Investment, Fosun affiliate Orrick Investments, Sequoia and affiliated funds, SAIF Partners and All Gain Ventures.
Alibaba Pictures also recently announced the completion of its $4bn takeover of streaming platform Youku Tudou, taking it off the New York Stock Exchange.
Bona, which was the first Chinese studio to be listed on the NASDAQ, has produced and invested in hits such as The Taking of Tiger Mountain and the Overheard and From Vegas To Macau franchises. In November 2015, the company said it would invest $235m into movies produced by Fox and Chip Seelig's TSG Entertainment.