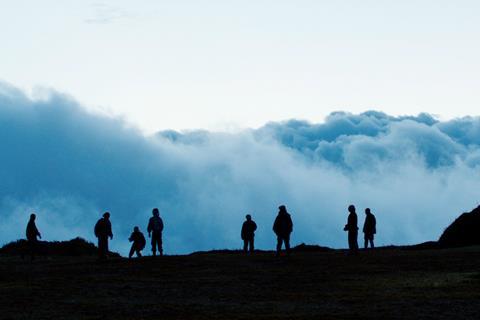 Colombian film authorities have said that theatre-going reached a record level of 73.1million in 2019, while local-language market share of overall films stayed on par with 2018 on 3.4%.
Overall admissions climbed by 14% year-on-year from 64million, negating a 13.6% climb by local cinema from 2.2million in 2018 to 2.5million.
Alejando Landes' international feature film Oscar submission and thriller Monos achieved the distinction of becoming the first non-comedy in 10 years to finish top of the local-language charts.
Monos led Colombian films on 267,916 admissions, with comedies taking six of the remaining nine top slots.
In second place was Al Son Que Me Toquen Bailo on 238,034, then El Coco 3 on 203,311, El Que Se Enamora Pierde on 201,156, and documentary El Sendero de la Anaconda on 124,266.
In a statistic that will surprise nobody given its extraordinary year, Disney films led the way in the overall chart, securing seven of the top 10 slots with Avengers: Endgame at the top on 5.9million admissions.
Toy Story 4 was next on 5.2million, followed by The Lion King on 4.7million, Warner Bros' Joker on 3.3million, and Captain Marvel on 3million.
Top 10 films overall in 2019
Avengers: Endgame / Disney / 5,917,170
Toy Story 4 / Disney / 5,151,398
The Lion King / Disney / 4,658,652
Joker / Warner Bros / 3,261,882
Captain Marvel / Disney / 3,049,505
Maleficent: Mistress Of Evil / Disney / 2,671,479
Aquaman / Warner Bros / 2,591,143
Aladdin / Disney / 2,481,718
Frozen II / Disney / 2,325,699
Spider-Man: Far From Home / Sony / 1,900,065
Top 10 Colombian films in 2019
Monos / Cine Colombia / 267,916
Al Son Que Me Toquen Bailo / Cine Colombia / 238,034
El Coco 3 / Cine Colombia / 203,311
El Que Se Enamora Pierde / Cine Colombia / 201,156
El Sendero de la Anaconda / Cine Colombia / 124,266
Alma de Héroe / Cinecolor / 98,019
La Sucursal / Cine Colombia / 95,424
Boyacoman y La Esmeralda Sagrada / Diamond Films / 88,872
Embarazada Por Obra y Gracia del Espiritu Santo / Cine Colombia / 71,725
Me llevarás en Ti / Cinecolor / 71,324