The independently financed sci-fi drama has crossed the milestone, executives at North American distributor Paramount said on Friday.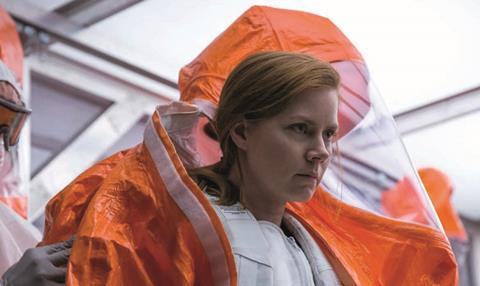 Arrival, which was financed by FilmNation and Lava Bear Films and produced additionally by 21 Laps, has reached $65.78m in North America and $35.12m internationally.
FilmNation handled international sales and alongside with Lava Bear and then North American representative WME Global pulled off the story of Cannes 2014 when they licensed US, Canadian and Chinese rights to Paramount for a reported $20m. Sony Pictures Worldwide Acquisitions Group picked up the majority of international a week later.
Amy Adams and Jeremy Renner star in the story of an ace linguist assigned to communicate with visiting aliens. Denis Villeneuve directed.
The film is also on the shortlist of 20 features in the running for the visual effects Oscar. Arrival also earned ten Critics Choice Awards nods on Thursday and earlier in the week was among the National Board Of Review's (NBR) top films of 2016. The NBR honoured Adams with its best actress award
In three notable career records for Villeneuve, Arrival stands at $9.6m (£7.7m) after three weeks in the UK through eOne, $2.5m (Euros 2.4m) after two in Spain through Sony Pictures Releasing International, and $4.4m (AUD 5.8m) after three in Australia through Village Roadshow.