Fired up by a quartet of heavy-hitters, the studio reached the milestone on November 14 to mark the second time it has done so and set a new company speed record in the process.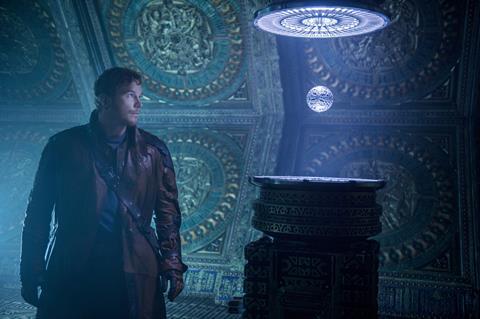 The last time Disney crossed $4bn at the global box office was on November 26, 2013. Earlier this year the studio crossed $2bn internationally on August 4 and $3bn worldwide on August 5.
Guardians Of The Galaxy, Maleficent, Captain America: The Winter Soldier and Frozen have been the key drivers.
Marvel Studios' Guardians Of The Galaxy currently ranks as the top North American box office performer of the year-to-date on $330m and the second biggest global release on $770.1m behind Paramount's Transformers: Age Of Extinction.
Maleficent has generated $516.8m internationally to rank as the second biggest film of the year so far in that arena behind Age Of Extinction and has amassed $758m worldwide.
Marvel Studios' Captain America: The Winter Soldier is the second biggest release in North America so far on $259.8m and the fifth worldwide on $714.7m.
Frozen has earned $733m of its $1.27bn worldwide tally this year.
Big Hero 6 stands at $148.4m worldwide after two weekends and Disney is set to release Into The Woods in North America on December 25.