Comedy beats Emoji Movie, War For The Planet Of The Apes and Baby Driver.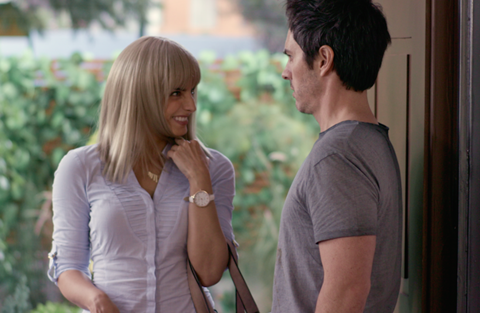 Mexican comedy Do It Like An Hombre (Hazlo Como Hombre) has scored the third highest opening day for a Mexican film.
The film opened last Thursday (10) through VideoCine on $591,537 and went on to rule the weekend box office on $3.8m, finishing ahead of Hollywood releases Emoji Movie, War For The Planet Of The Apes and Baby Driver.
By Tuesday, box office stood at approximately $4.3m (76.5m MXN) on 1.532m admissions.
Nicolas Lopez director, co-wrote and produced with Sobras International partner Miguel Asencio Lamas. Aislinn Derbez and Mauricio Ochmann, who recently launched production company A Toda Madre Entertainment in Los Angeles, star and served as executive producers.
The story centres on two lifelong friends whose relationship is tested when one of them comes out of the closet.
"It's very gratifying how Mexican audiences have embraced this movie," Ochmann said. "The world needs more entertainment content with messages of empathy, inclusion and respect. The character I played in the film allowed me to stretch as an actor outside of my comfort zone in a comedic role very different from my usual roles."
Derbez added: "When Mauricio and I started our company A Toda Madre Entertainment it was our goal to make films that were both entertaining while also delivering positive messages – we are proud that Hazlo Como Hombre seems to have succeeded in both areas. We couldn't be happier."
"It's surreal to see that this movie turned into a social phenomenon and became part of the Mexican conversation… many people have used it to come out of the closet, showing their family and friends how stupid they seem when they react without empathy. Im really proud of that," Lopez said.
Do It Like An Hombre will open in the US on September 1 through Pantelion Films.
Photo courtesy of Pantelion Films.