NOVEMBER 20 UPDATE: The Hunger Games franchise finale grossed $16m from Thursday night screenings in North American and arrives in a further 19 markets on Friday including China and Mexico.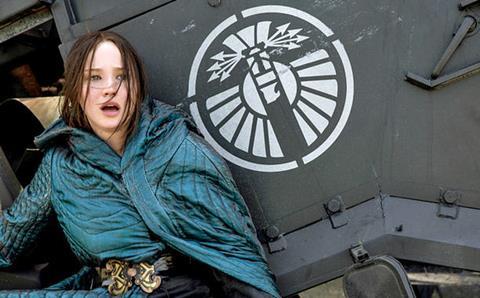 The estimated $43m global haul from opening days in 68 markets - the film already ranks number one in 66 - sets up what is expected to be a record-breaking weekend.
Lionsgate International's biggest ever simultaneous release sees The Hunger Games: Mockingjay – Part 2 arrive on more than 33,000 screens in 87 markets outside North America including every major market except Spain.
On Thursday sources at the studio said the film had already scored the biggest previews of all time for Lionsgate International in Germany with a 42% rise on the previous instalment.
Meanwhile key exhibitors in the UK have reported robust advance ticket sales and box office is tracking 9% ahead of Mockingjay – Part 1 in the Netherlands, 6% ahead in Brazil and 3% ahead in Belgium.
The film opened on Thursday in the UK, Germany, Australia, Russia and Italy and debuts on Friday in China, Mexico and Japan. Further numbers are expected shortly.
The international screen count compares to 17,963 in 85 territories for Mockingjay – Part 1, 12,782 in 64 for Catching Fire and 9,443 in 67 for The Hunger Games.
Mockingjay – Part 2 opens on 4,175 screens in North America this weekend.
Mockingjay – Part 1 grossed $755.4m worldwide last year, taking $418.2m internationally and $337.1m in North America.