The Hunger Games: Mockingjay – Part 1 has crossed $200m at the international box office and $370m worldwide.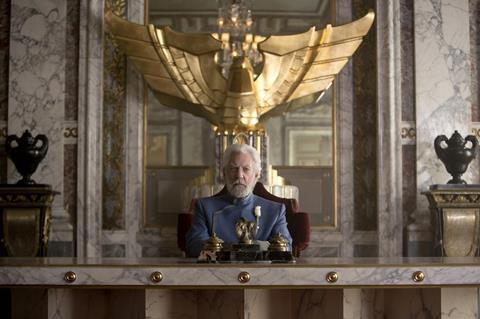 The YA adaptation stands at $201.4m through Lionsgate International and $168.6m from North America after one week.
Keanu Reeves revenge tale John Wick stands at $19.4m and arrives this weekend in Brazil and Belgium.
Interstellar has reached more than $345m from 64 international markets through Warner Bros Pictures International, bringing the global haul to more than $476.3m.
Horrible Bosses 2 opens day-and-date with North America in 42 markets including the UK, Germany, Russia and Mexico.
The Book Of Life has amassed $39.3m through Fox International, while How To Train Your Dragon 2 stands at $444.7m, Gone Girl $172.2m and Let's Be Cops $43.9m.
Dumb And Dumber To has grossed more than $20.5m through Red Granite International markets.
Highlights include $3.6m in Brazil through Imagem, more than $3.1m in Scandinavia through Mis.Label, $2.8m in Germany and $2.2m in Spain, both through Universal, $768,000 in Argentina via Engeria,