Paramount and Skydance's Mission: Impossible – Rogue Nation stands at $254m and is expected to dominate for a third weekend.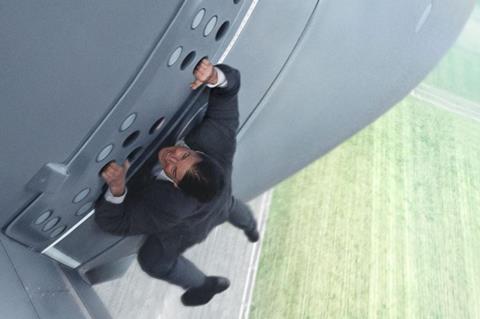 The spy thriller starring tom Cruise and breakout Rebecca Ferguson opens in Italy this weekend through Paramount Pictures International.
Universal and Illumination Entertainment's Minions stands at $658.5m via Universal Pictures International, while Jurassic World has reached $974.9m and Trainwreck an early $1m.
Fox International unleashes the remake of Bride Wars in China, while Hitman: Agent 47 opens day-and-date with North America in approximately 13 markets, among them Australia, Mexico, Hong Kong
Paper Towns on $37.5m arrives in the UK, while Pressure also debuts in the UK and Linda De Morrer ventures into Brazil.
The 33 has been a huge success in Chile and arrives this weekend in Colombia, where parts of the miner rescue drama shot, as well as central America.
Dragon Ball Z: Resurrection F opens in Trinidad and Tobago and has grossed $52.7m.
Fantastic Four stands at $63.2m and opens in 12 including Russia, Spain and India.
Walt Disney Studios Motion Pictures International executives reported that Marvel Studios' Ant-Man has reached $193.3m, while Avengers: Age Of Ultron stands at $943.8m.
Pixar's Inside Out has amassed $336.7m and opens this weekend in Malaysia, Norway and the Philippines.
Pixels has grossed $96.7m through Sony Pictures Releasing International and will coast past $100m this weekend.
Launches are scheduled for five territories including Taiwan, Thailand, Netherlands and Hong Kong. Dope arrives in Australia.
Warner Bros Pictures International's The Man From U.N.C.L.E. has reached an early $17.3m and there are no new debuts this weekend.
The comedy Vacation stands at $8.7m and arrives in the UK, Australia, France and Germany.