Deathly Hallows summoned a further $57.1m from 62 territories at a screen average of $4,026 to retain its international crown for a third consecutive week.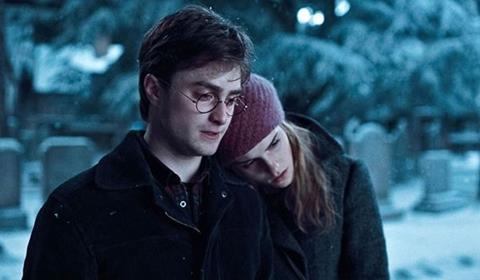 The latest instalment in Warner Bros.' fantasy franchise is only the fifth film released this year to achieve three consecutive weeks at number one.
Earlier this year Alice In Wonderland and Clash Of The Titans managed four consecutive weeks at number one, but Potter will have to fight off the threat of The Chronicles Of Narnia: The Voyage Of The Dawn Treader next week in order to match that feat.
In its second week Disney's Tangled continued to perform admirably, roping together a further $20.2m from its 17 territories for $45.2m.
Paramount's third-placed Megamind enjoyed a healthy resurgence on the international scene, leaping 56 places after recording $15.8m from its 27 territories, a 2,983% week-on-week increase. The animated-comedy rolled out across Latin America and Europe with the best of its openings coming from a second place $4.4m launch in the UK and a chart-topping $2.3m debut in Brazil.
In a good week for Asian titles at the international box office, fourth-placed Chinese costume-comedy Just Call Me Nobody was the week's highest new entry, taking $9.4m at a week-high screen average of $23,179.
Chen Kaige's drama Sacrifice and Japanese sci-fi Space Battleship Yamato followed closely behind in fifth and sixth after grossing $7.4m and $6.4m respectively.
The aforementioned The Chronicles Of Narnia: The Voyage Of The Dawn Treader acheived a solid, if unremarkable, launch on the international scene after grossing $5.6m from eight territories to chart eighth. Fox's family fantasy-adventure had a particularly impressive showing in South Korea where it debuted in fourth postion with $714,191 coming from previews alone.
Treader's opening tally was some way off Prince Caspian which took $23.3m in May 2008 after opening in only four more territories. Its international roll-out kicks into full gear this week when it opens in several major territories including the UK, Russia and France.
With no fewer than 14 new entries on the international top 40, Lotte Entertainment's Petty Romance was the best of the rest charting just outside the top ten at 12th. The Korean romantic comedy debuted top in South Korea after taking $3.2m from its 468 screens at an average of $6,933.