After a cleverly protracted rollout Despicable Me finally makes it to number one on the international chart in its 15th week.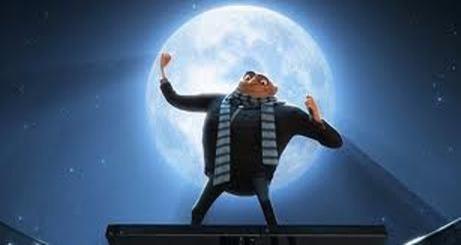 Universal's animated comedy took $27m from 4,751 screens for a $5,689 screen average.
Pierre Coffin's feature, which began its international rollout in June, achieved top spot despite playing in 24 territories less than second place Eat Pray Love and has still to reach Portugal, Belgium, Japan and Hungary.
The only recent precedent for Despicable Me's 14 week ascent to the summit is fellow animated comedy Up, which last October clawed its way to number one in its 20th week.
In its second week Sony's The Social Network jumped 15 places to third on the international chart thanks to 13 new openings. David Fincher's drama made $13m at an average of $7,338 in only 18 territories, 46 fewer than second placed Eat Pray Love. The Facebook drama has still to open in Japan, Brazil, Russia, South Korea and Italy.
Rio Filmes' action sequel Elite Squad 2 held firm in its second week only dropping one place to sixth. Jose Padilha's feature, playing only in Brazil, scored the week's highest screen average of $11,134 and has now totalled $24m, making it the most successful Brazilian film of the last decade. Elite Squad 2 has prospered at the local box office, in contrast to the first in the franchise which performed well ($12m) but was hampered theatrically by widespread pirating.
EuropaCorp's animation Arthur Et Les Guerre Des Deux Mondes debuted in eighth place after taking $6.4m from 791 screens in two territories.
Medusa's comedy Benvenuti Al Sud continued to do excellent business in Italy, taking $6m at a screen average of $10,860 for $25.6m. Director Luca Miniero's fifth feature, a remake of French hit Welcome To The Sticks, is now the tenth biggest Italian grosser since records began.
The week's only other top 20 opener Red made $5.4m from 9 territories. Summit's action-comedy opens in the UK this week and Australia and Germany next week.