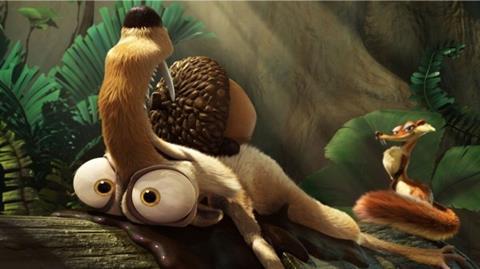 Twentieth Century Fox's latest Ice Age instalment enjoyed a final box-office push towards the end of itsglobal run, with weekend grosses jumping 122% on the film's last international opening, in Italy, where it took $11.2m from 806 screens. This made it the territory's biggest debut of the year to date, and the biggest ever for Fox there. 3D screens accounted for 45% of the weekend gross from 28% of the screens.
The Final Destination
The fourth in the supernatural thriller franchise (and the first in 3D), The Final Destination was the highest newentry on Screen's international chart. It grossed $10.8m from 912 screens in five markets, including the UK where it was top with $5.2m from 427 screens. It expands to a further five markets this weekend, including Germany.
20th Century Boys: Chapter 3
The third part of Toho's 20th Century Boys franchise opened in Japan to become the fourth highest-grossing film in the international market this weekend. The film grossed $9.4m from the two-day weekend from just 374 screens, giving it the week's highest screen average of $25,200.
Jacques Audiard's Cannes Grand Prix winner A Prophet began its theatrical run in France and Belgium, via UGC Distribution and ABC, respectively, grossing a total of $2.5m. The film will have a special presentation at the Toronto International Film Festival, before aRussian release on October 8 and a UK release in January.
Case 39
Paramount Pictures International's horror film Case 39 grossed $1.1m from 221 screens in Spain, placing it thirdin that market behind WDSMPI's Up and SPRI's Year One. Case 39 stars Renée Zellweger as a social worker who attempts to save a girl from abuse, only to discover there is more to the case than meets the eye.