Chinese movies have not been as widely distributed to diaspora communities as Indian cinema but New Zealand distributor SkyCity Cinemas is succeeding in enticing overseas Chinese back to the cinema by investing in new films and day-and-date releases.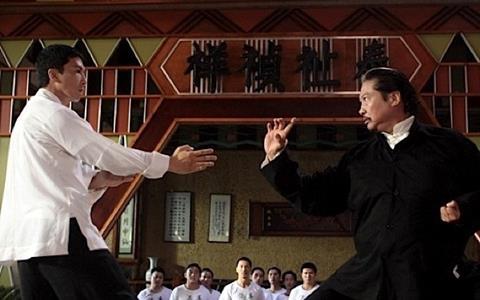 Although Indian cinema, in particular Bollywood, is widely distributed in the English-speaking world to diaspora communities, it has been a different story for Chinese movies which tend to receive an arthouse release, a limited mainstream release or none at all.

Traditional cinemas in Chinatowns across the globe have been closing, as young overseas Chinese are more likely to visit the local multiplex and watch Western fare. If they do watch Chinese films, it is increasingly via pirate DVD or illegal downloads.

However, New Zealand distributor-exhibitor SkyCity Cinemas is bucking this trend by screening mainstream Chinese movies at its multiplexes day-and-date with their pan-Asian release. In doing so, the company is bringing New Zealand's Chinese community back to the cinema to see Mandarin and Cantonese-language films.

SkyCity started its "Cinema Asia" programme with Ip Man, a biopic of Bruce Lee's kung-fu master starring Donnie Yen, which racked up more than 20,000 admissions in New Zealand in December 2008. Since then it has released 42 Chinese and other East Asian movies and is currently enjoying a big hit with Ip Man 2, which despite going up against Iron Man 2, has scored more than 30,000 admissions since its release on April 29.

"We are now releasing on average two Asian movies per month," says SkyCity head of distribution Milt Barlow. "If you look at the other major 'Asian' cities outside Asia – Toronto, Vancouver, New York, Sydney, Melbourne and San Francisco – there are virtually no regular screenings of Asian cinema, although Australia has started to play catch-up."

Barlow, who cheerfully describes himself as the "McDonalds man of Chinese cinema", focuses on buying mainstream rather than arthouse Chinese movies, which Hong Kong and China have been producing in increasing numbers to feed the booming mainland market. These include titles such as the Pang Brothers' The Storm Warriors, Chen Kuo-fu's espionage drama The Message, historical epic Founding Of A Republic and action adventure Treasure Hunter – all films with relatively big budgets, special effects and stars.

"The planets have aligned for Chinese cinema – bigger and better films are being made which is leading to a big box office increase," says Barlow, who was previously CEO of Village Roadshow Entertainment in Sydney. "The problem now is deciding what to take as there are so many films, especially in the three-month peak period from December to February."

Barlow says the trick to pulling in audiences is to release the movies day-and-date with their Asian release to cut down on online piracy. Young overseas Chinese can easily access Asian websites to download unauthorised copies of the latest mainstream releases, so running a used print even a few weeks after the Asia release results in a big drop-off in admissions. This is not as much of a problem for Chinese arthouse films, which are not as badly hit by downloading, and can be released in the window best suited to them. Arthouse films are also more likely to play to a crossover audience.

Most of SkyCity's Asian films receive a three-screen release – one screen at its multiplex in Auckland's central business district and two in the suburbs. Screenings in the suburbs sometimes also attract the Polynesian audience, which flocked to see Thai action film Ong Bak 2. Films play in their original language with sub-titles in Chinese and English. The programme has also been extended to Australia where SkyCity assists with placement at Greater Union and Village cinemas.

Barlow works with specialised marketing companies to run ads in Chinese newspapers and on websites and radio stations, and has been working with the Chinese consulate to raise awareness and get on the community's radar.

"We also try to get a cross-over audience, although in Auckland it's still around 95% Chinese and 5% Western. It's difficult to get reviews in the mainstream press and we need those to pull in the Western audience," Barlow says. "Ip Man crossed over to a Western audience and ran for 22 weeks – but that had kung-fu elements and people were aware of the connection to Bruce Lee."

Success has resulted in competition in both Australia and New Zealand from companies such as New Zealand's Vendetta Films and Hong Kong-based Dream Movie, which buys Chinese movies for Singapore and Malaysia and is now also picking up rights for Australia and New Zealand. Mainstream distributors will also occasionally acquire Chinese movies. Naturally, the competition is driving up prices for minimum guarantees.

SkyCity was formerly owned by New Zealand's SkyCity Casino, but was recently acquired by Australia's AHL, which owns Australian cinema chains Greater Union and Event Cinemas. From July 1, SkyCity will be known as Event Cinemas in New Zealand. Upcoming releases through its Cinema Asia programme include Ong Bak 3 (June 4), Barbara Wong's Break Up Club (June 17), Ip Man prequel The Legend Is Born (July 1) and Feng Xiaogang's disaster movie Aftershock (July 22).