Spanish producers are working with their international counterparts on an unprecedented scale in an attempt to increase budgets and widen the appeal of their films around the world. Chris Evans reports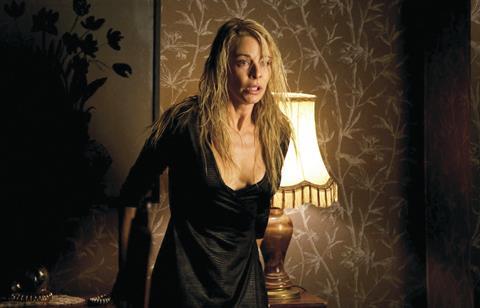 Spain has opened the floodgates to international producers and investors with enhanced government funding on the cards for co-productions, and an 18 tax credit which is finally encouraging private equity into the country's film sector.
"Those who aren't doing international co-productions will not be here in two years," suggests Morena Films' Alvaro Longoria, who co-produced Steven Soderbergh's Che films with Los Angeles-based Laura Bickford Productions, and Daniel Monzon's prison drama Cell 211 with France's La Fabrique De Films.
Cell 211 has so far grossed $15.3m in Spain and is being sold internationally by Paris-based Films Distribution, which has sealed a deal with IFC Films in the US. "The success of a Spanish film used to depend on its first weekend at the local box office.
Now it is more about whether the film can travel abroad as well as perform in Spain," explains Longoria. "Most distributors are simply not willing to take the risk of picking up a small-budget Spanish film with little international appeal."
Access to funds
Private-equity funding is also becoming available to a wider range of Spanish producers on local productions and international co-productions, through an 18% tax credit for investors. Introduced in 2008, it has so far been used only on a select few small Spanish projects.
Last year, Spanish producer Ibon Cormenzana's Pegaso Pictures AIE dipped its toes in the water by co-producing Edward and Rory McHenry's animation Jackboots On Whitehall, set in the UK during the Second World War and now in post. Now, financing and subsidy expert Kanzaman Films has plans to work with local and international companies to access the tax credit for a range of projects.
"As soon as investors realise that by putting money into a film project they can get money back when the film does well, plus get an 18% reduction in the tax they have to pay on their profits at the end of the year, they'll soon realise how beneficial the system is," says Denis Pedregosa, vice-president of production at Kanzaman.
Other US investors are finding alternative ways to enter the production and distribution market in Spain. New York venture capitalist Adi Cohen's CA Capital Markets has launched Regal Entertainment, a pan-European corporate holding company with headquarters in Barcelona and a market capitalisation of $223m.
"Most distributors are simply not willing to take the risk of picking up a small-budget Spanish film with little international appeal."

Alvaro Longoria, Morena Films
Regal is planning to invest in the production, distribution and exhibition of Spanish and German-language films, and is being backed by Cohen, Cayman Islands venture fund CA Capital Markets, Spain's Zip Films producer Jordi Rediu and a number of other unnamed institutional investors.
"We have between $30m and $35m to invest immediately in Regal," says Cohen. "We're in advanced negotiations to acquire a large stake in publicly listed German company VCL Film + Medien, and are close to buying two Spanish cinema exhibitors with a total of 190 screens."
Regal has already bought a 75% stake in Zip Films, adding to the 25% already purchased by the GC Corporation, a venture capital fund run by Cohen.
Sharing the spoils Spanish producers working on international co-productions are usually the minority partner, with their European co-producers using Spain to secure between 20% and 40% of the budget through the territory's subsidies and a TV pre-sale.
The exception is with Latin America. While there is an obvious language connection (outside Brazil), each country has its own idiosyncrasies and the quality of projects varies dramatically.
Rodar Y Rodar's The Orphanage and, more recently, Julia's Eyes - both executive produced by Guillermo Del Toro's Mexican outfit Cha Cha Cha - are among a large number of quality horror titles which are Spanish-Latin American co-productions, especially between Spain and Mexico.
"Horrors will always be produced out of Spain as they appeal to the local audience and tend to sell well internationally," says Rodar Y Rodar head Joaquin Padro.
TOP 10 LOCAL FILMS IN SPAIN, 2009
Title (origin) Distributor Gross
1 Agora (Sp-US) 20th Century Fox Spain $30.3m
2 Planet 51 (Sp-UK) DeAPlaneta $14.5m
3 Cell 211 (Sp-Fr) Paramount Pictures Int'l $12.7m
4 Brain Drain (Sp) 20th Century Fox $10m
5 Spanish Movie (Sp) 20th Century Fox $9.8m
6 The Secret In Their Eyes (Sp-Arg) Alta Films $7.8m
7 [Rec] 2 (Sp) Filmax $7.5m
8 Sex, Party & Lies (Sp) SPRI $6.2m
9 Broken Embraces (Sp) Warner Bros $6m
10 Al Final Del Camino (Sp) Warner Bros $4m
Source: EDI