Rukayat Lawal, a trade development manager for UKTI discusses opportunities in Nigeria and how Lagos' burgeoning media and tech sector inspired a hit web TV series.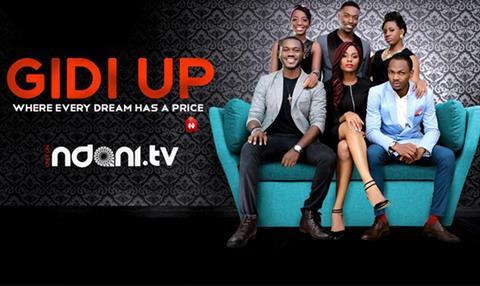 Research by Pact reveals that exports to Africa grew by 34% last year. What's driving this growth?
The appetite for UK products and services reflects the growing industrialisation and the rise of the middle classes that is happening in Nigeria. The subsequent growth of e-commerce has also increased the average consumer's ability to buy internationally from UK suppliers.

Africa was also highlighted by Pact as an integral part of its Abacus strategy - which is to double TV exports to certain territories by 2020. This strategy might have also contributed to the increased export.
What challenges and opportunities are there in Nigeria as Africa continues to make the switch from analog to digital?

We are definitely in a period of transition. Internet connections are slow and the lack of power infrastructure generally is still an issue.

Another barrier is international access to payment platforms – there are limited options in Nigeria due to fear of fraud. Many international payment platforms do not accept Nigerian payments or even allow people with Nigerian IP addresses.

However there are many opportunities in this burgeoning economy especially for online resellers, retailers, technology start ups, logistics companies, software technicians and human capacity development providers that can help companies make the switch from analogue to digital.
How is the issue of fraud being tackled?
The new government is serious about cracking down on fraud and corruption. President Muhammadu Buhari has appointed a minister and set up a commission to investigate economic and financial crime –and that has already put a number of checks in place. But tackling fraud is a gradual process…
Who are the key broadcasters and content producers operating in Nigeria?

The main ones include PBS network Nigerian Television Authority (NTA) and Channels TV, a 24-hour news channel. Satellite channels that broadcast internationally and are available in the UK on subscription via Sky include Ebony Life TV, an entertainment and lifestyle network and Africa Independent Television (AIT).
Other channels that run Nigerian content include Pan-African satellite provider DSTV (popular in South Africa and Nigeria) which recently launched its own PVR, Explora.
Content Producers include MNET/Africa Magic, Ebony Life TV, Optima, Jungle Film works, Wale Adenuga Productions, Amaka Igwe Studios, but many more producers such as Bobby Boulders that produce content for South Africans run channels on platforms such as DSTV that operate across Africa and have heavy viewership in Nigeria.
Does the success of the Nollywood film industry mean there is a ready supply of local production talent?

There's a huge amount of local production talent – it's the second highest producer after Hollywood, a very big market. One of the most promising production talent is Kunle Afolayan, a producer of indigenous movies. Tunde Kelani, Teco Benson, Faruk Lasaki are other examples of local production talents.
There are some skills gaps though - around editing, scriptwriting and animation.

The success of Nollywood movies and Nigerian urban music – in spite of poor structural support for the entertainment industry - suggests that success, from an external demand standpoint, could improve the quality and level of content coming out of Nigeria.

Are there any other skills/ knowledge gaps in the Nigerian production industry that UK companies can help address?

All levels of technical skills training from camera operators, sound engineering, broadcast engineering to production talent, editing and transmission. IP rights management is also a big area as the industry is constantly working on ways to stop copyright infringement and IP violation.
Are there many co-production opportunities?
Production companies can enter joint-venture arrangements with international production companies such as Endemol, Sony Pictures, and Marc Burnett.
Production companies also produce feature films and made-for-television movies both independently and under co-financing arrangements with others.
Recent British collaborations include Invasion 1897, a feature, released last year, now available on VoD. It tells the story of how modern day Nigeria came into being. It features many UK actors, including EastEnders' Chucky Venn and Ruldolf Walker.
Are UK shows like EastEnders popular in Nigeria?

Yes the PSB channels carry some BBC shows, including EastEnders and Nigerian audiences prefer to watch the English Premier League Football as opposed to the local Super Sport format.
Reality shows like The South African versions of Four Weddings and The Apprentice are also popular, as are talent shows such as Britain's Got Talent. The Nigerian version of The Voice is set to broadcast here early next year.
What local content is popular with Nigerian audiences?

Entertainment and local news are popular. Also Africa Magic - Nollywood Films; Mnet soaps Tinsel, Hotel Majestic; Nigerian TV shows Super Story, Fuji House of Commotion, music promos.
There's also a show, which started on online - Gidi Up - produced by Ndani TV, which is gaining popularity. It's centred around four young people working in media and tech industry in Lagos ("Las Gidi" where the programme takes its title, is the popular term to describe the city).
The main character is a tech web designer who has just opened up an internet business. The first season was an eight-part web miniseries and its popularity saw the second season convert into a full 30-minute TV show.
Who are the main VoD players and how do the majority of Nigerians consume digital content?
There have been a series of existing and recently launched VoD services in Nigeria which include; iROKO TV, 9flix, Afrinolly, Dobox. Also popular are DStv Box-office and DStv Catch-Up, both available to users of the DStv Explora.
The major consumers of VoD content are mobile phones, ipads, tablets and laptop users with over 47,143,356 internet users.
What sources of content funding are available in the Nigerian market?
Depending on the project, sometimes stars fund projects personally when they are passionate about a film. Also sponsors fund/source for product placement opportunities - Nigeria's GT Bank, for example, sponsors Gidi Up.
Who are the key financiers in the Nigerian content market?
Much is funded by private capital via banks such as GT Bank and Eco Bank. Key financiers in the Nigerian film and television market cut across various sectors from the Telecommunications industry, banks, state governments and large Corporations. Examples include; British council, Lagos state government, Nokia, UAC, Chevron, Texaco, Unilever.
Another source is young entrepreneurs who have made their money across multiple sectors including billionaire businessman and philanthropist Tony Elumelu, founder of Heirs Holdings.
Mo Abudu, chief executive of Ebony Life, is another high profile media entrepreneur - she recently produced her first film, Fifty, which had its UK premier at the BFI last month.