Dir: Nanouk Leopold. Neth-Ger-Bel. 2010. 102mins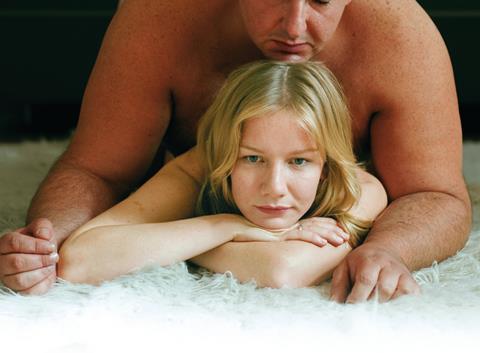 Dutch filmmaker Nanouk Leopold, whose impressive oeuvre includes Wolfsbergen, Guernsey and Iles Flottantes, returns with a daring exploration of marriage that, like its bold female protagonist, challenges conventional thinking around sex and relationships.
Beneath its glacial surface, Brownian Movement courses with powerful emotions.

Minimalist in its style and dialogue (which is in English and French), it is one of those quiet art films which doesn't offer anything as simple as reasons or excuses for the actions it depicts; and while its refusal to do so will frustrate viewers used to pat movie solutions, others will be find that its quiet power resonates long after the end credits roll.

Its biggest profile will be found on the festival circuit, and it plays in Forum at the Berlinale this week after a world premiere at Toronto last year. It has distribution set in the co-production countries (Cineart in Benelux and Filmlichter in Germany) and sales agent Films Distribution will generate interest from arthouse buyers elsewhere who appreciate a provocative adult drama.

Sandra Huller is memorable as a German woman called Charlotte working as a doctor in a hospital in Brussels. She is happily married to Max (Dragan Bakema) and they have a child together.

The film opens as Charlotte rents a small apartment for her own private use, which it turns out is as a place to have sex with random men she picks up in her daily life, usually patients. The men are never of a type. One is overweight, one hairy, one very old. While these encounters are one-offs and never entail emotional engagement, they bring her a fulfillment she cannot get in her marriage.

When her husband discovers her secret, he is devastated and she finds it hard to articulate her need for the other men in therapy sessions. The couple stay together, nevertheless, and have twins, but months later, when they have moved to India for an architectural project Max is overseeing, he is still suspicious and she is still aching to act on her personal desires.

Beneath its glacial surface, Brownian Movement courses with powerful emotions colliding like in the theory after which the film is named. Charlotte's desire for a sexual outlet is scorned by society - because of it, she loses her career and Max almost leaves her - yet, asks Leopold, why is her suppression of it any less damaging?


Production companies: Circe Films, Coin Film, Serendipity Films, Bella Cohen Films, VPRO Television
International sales: Films Distribution, www.filmsdistribution.com
Producer: Stienette Bosklopper
Cinematography: Frank Van Den Eeden
Production designer: Elsje de Bruijn
Editor: Katharina Wartena
Music: Harry de Wit
Main cast: Sandra Huller, Dragan Bakema, Sabine Timoteo