Dir/scr: Dain Said. Malaysia. 2011. 97mins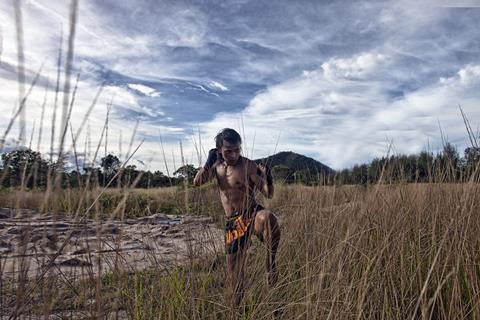 In Bunohan's hybrid revenge saga, martial arts meets the threatened beauty of a stunning landscape in northern Malaysia. Director/writer Dain Said's moral tale marks the return of a new voice from a country that's often overlooked in South Asia's rich cinema.
Writer/director Dain Said has a flair for blending the gritty and the elegiac.
Said's multilayered family drama also brings a little-known Tomoi boxing style to the martial arts crowd, but Bunohan's generational stories and its visual elegance should keep it on the festival circuit, where bookings should be strong. Crossover viewing for hardcore boxing fans is likely to be on home entertainment.
Don't underestimate the film's value as a calling card for writer/director Dain Said, who has a flair for blending the gritty and the elegiac. His debut horror feature, Dukun (2007), based on a pop star's ritual murder of a politician, was banned in Malaysia and never released. Bunohan will revive pressure to unlock Dukun for the public.
In Bunohan's labyrinthine plot, three sons are returning home. Kickboxer Adil (Zahiril Adzim) is transported across the Thai border to the house of his aged father, Pok Eng (Wan Hanafi Su). In pursuit is Ilham (Faizal Hussein), his half-brother, a hitman whose weapon of choice is the small knife. As the sons converge, scheming Bakar (Pekin Ibrahim), the third of the brood, is practicing another local specialty, cheating locals out of valuable beachfront land that they've held for generations.
The clash of the three brothers is as inevitable as the lightning kicking of boxers in the ring. Seething testimony from the three siblings, Kurosawa-style, inches you there as they head for violent confrontation.
On the voyage to the homecoming, you enter a magical land through the lens of Thai cinematographer Charin Pengpanich, with a look that seems inspired by Iranian Mohammad Rasoulof's wondrous seaside allegory, The White Meadows. Gravestones sit on deserted beaches. Silent white birds watch over dusky mangrove swamps that seem as destined for destruction as Pok Eng's family. Other production values are equally solid.
Production Companies/Backers: Apparat, Convergence Entertainment
International Sales: Arclight Films, www.arclightfilms.com
Producer: Nandita Solomon
Executive Producers: Dain Said, Nandita Solomon
Co-Producer: Tim Kwok
Cinematography: Charin Pengpanich
Editor: HK Panca
Production Designer: Dain Said
Music: Tan Yan Wei
Main Cast: Zahirl Adzim, Faizal Hussein, Pekin Ibrahim, Wan Hanafi Su