This year's Asian Project Market includes a strong showing from China among the 30 projects.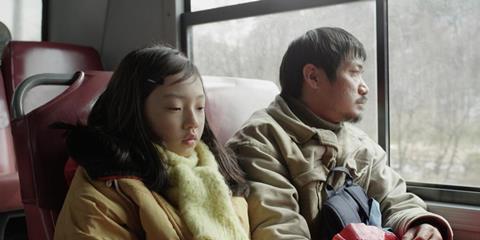 Continuing its tradition of selecting established auteurs and up-and-coming film-makers, Busan's Asian Project Market (APM) this year welcomes directors such as Brillante Mendoza, Pema Tseden, Vimukthi Jayasundara, Nawapol Thamrongrattanarit and July Jung.
As part of the Asian Film Market, which runs October 5-8 this year, APM will run October 6-8 at Busan Exhibition and Convention Center (BEXCO).
Select group
This year's APM received 235 submissions for a total of 30 final selections. That is 14 down from last year, although organisers say they saw around 10% more projects from Asia and a small rise in international co-productions.
"Last year we had an excessive number of Korean project submissions - more than 70. I think this was a secondary effect of the Korean film industry's slump that lasted until 2012. This year, it's been normalised and we had 45. Mainstream commercial films can get funded by the mainstream Korean film industry now that it's back on track," says Asian Film Market director Jay Jeon.
Organisers estimate the number of APM participants will go up about 10% this year along with overall Asian Film Market attendee numbers. Jeon says that in addition to large numbers of European sales agents, the market is set to benefit from the recent South Korea-China co-production pact.
"We're seeing a strong wind of Chinese companies eager to find co-production projects," he says, noting Chinese internet video platforms Youku and iQiyi have quickly become sponsors of the market as well.
Thai critic and producer Donsaron Kovitvanitcha, who will be at APM with The Master, says it "is a good meeting point for Asian film-makers to get to know professionals in the Korean film industry and film-makers around the world who participate in Busan International Film Festival".
He adds: "Asian Project Market is a very important event during the Asian Film Market and a very important event of Asian cinema." Several previous Thai APM selections such as Aditya Assarat's Hi-So and Nonzee Nimibutr's Queens Of Langkasuka have been completed.
Of previous APM selections that have come to fruition, this year's Busan attendees will be able to see 13 films including Mohsen Makhmalbaf's The President, which premiered in Venice, and Park Jung-bum's Korean film Alive, which screened in Locarno and Toronto. In addition, the world premiere of Partho Sen-Gupta's India-France co-production Sunrise, will compete in New Currents alongside Wang Wei Ming's Taiwanese film (Sex) Appeal, which is making an international premiere.
APM 2014 Official Project List
Blue Sunset (S Kor-Aus-Fr)
Dir Shin Su-won
Prod Francis Lim
Clair-Obscur (Turk-Fr-Ger)
Dir Yesim Ustaoglu
Prods Marianne Slot,Titus Kreyenberg
A Copy Of My Mind (Indo)
Dir Joko Anwar
Prods Tia Hasibuan, Uwie Balfas
Diamond Island (Cam-Fr)
Dir-prod Davy Chou
Prod Charlotte Vincent
Doggy And The Gastronauts (Serb-Ger)
Dir Dusan Milic
Prod Undine Filter
Dora (working title) (S Kor)
Dir July Jung Prod Kim Jiyeon
Edge Of The World (S Kor)
Dir Sohn Soopum
Prod Park Jooyoung
The Family Ground (working title, S Kor)
Dir Yeon Sang-ho
Prod Lee Dong-ha
The Flag (Pal)
Dir Firas Khoury
Prod Hany Abu-Assad
Fowl (Phil-Fr-Ger)
Dir Brillante Mendoza
Prod Larry Castillo
Full-Moon Party (Viet-Fr)
Dir-prod Dang Di Phan
Prod Thi Bich Ngoc Tran
Hair Of The Dog That Bit You (S Lan)
Dir-prod Vimukthi Jayasundara
In The Beat Of Night (Iran)
Dir Mohamad Ahmadi
Prod Shohreh Golparian
The Killer (Chi)
Dir Pema Tseden
Prod Sangye Gyamtso
Learning To Build A Fire (Phil)
Dir Hannah Espia
Prod Giancarlo Abrahan
The Long Excuse (working title) (Jap)
Dir Nishikawa Miwa
Prod Nishikawa Asako
Lotus Position (HK-Chi)
Dir Liu Shu
Prods Isabelle Glachant, Liang Ying
Mantra - The Song Of Scorpions (Switz-Ind-Fr)
Dir Anup Singh
Prod Saskia Vischer
The Master (Thai)
Dir Nawapol Thamrongrattanarit
Prods Soros Sukhum, Donsaron Kovitvanitcha, Cattleya Paosrijareon, Attaphon Nabangxang
My Happy Family (Georgia)
Dirs Nana Ekvtimishvili, Simon Gross
Prod Simon Gross
No Land's Man (Bang-India-US-Aus)
Dir-prod Mostofa S Farooki
Pokarekare Ana: Yeon-Ga (S Kor-NZ)
Dir Song Il-gon
Prod Sebastian Dong Hun Lee, Catherine Fitzgerald
Samui Song (Thai)
Dir Pen-ek Ratanaruang
Prod Raymond Phathanavirangoon, Arunee Srisuk, Rasarin Tanalerttararom
The Science Of Fictions (Indo)
Dir-prod Yosep Anggi Noen
Prod Edwin Nazir
Side Hero (India)
Dir Vasan Bala
Prod Guneet Monga
Sixty Nine (Chi)
Dir Zhang Chi
Prod Hu Guipu, Wei Yang, Angie Henle
To All Naked Men (Fr-Turk-Syr-Neth)
Dir Bassam Chekhes
Prod Behrooz Hashemian
The Two Kings (Thai-US)
Dir Nonzee Nimibutr
Prods Henry Ko, Sandra Gaviria
Unexchangeable (S Kor)
Dirs-prods Roh Gyeong-tae, Lee Woo
Vapour Of Smoke (US-S Kor)
Dir Lee Isaac Chung
Prod Eugene Suen, Samuel Gray Anderson