Korean sales agent Finecut has secured a raft of deals on Hong Sangsoo's Locarno Golden Leopard winner Right Now, Wrong Then and picked up mystery thriller Fatal Intuition at Busan's Asian Film Market.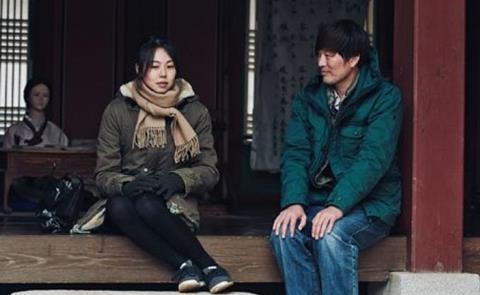 Currently screening in the Korean Cinema Today - Panorama section at Busan, Right Now, Wrong Then sold to France (Les Acacias), Brazil (Zeta Films), Spain (La Aventura Audiovisual), Portugal (Leopardo Films), Austria (Stadtkino-Filmverleih) and Sweden (Folkets Bio).
Finecut's new pick-up Fatal Intuition stars Joo Won (from Fashion King and TV series Good Doctor) as a brother who goes after his only sister's killer with the help of a woman who can foresee other people's deaths played by Lee You-young (best actress winner at Milano for her performance in Late Spring).
Established character actor Yoo Hai-jin (from hits such as Veteran, The Pirates and The Unjust) plays the prime suspect.
Director Yun Jun-hyoung's second feature, Fatal Intuition is produced by Sang Sang Film and presented by CGV Arthouse. It's set for release on Oct 28.