The Los Cabos International Film Festival initiative will present five awards at this year's event, set to run from November 11-15 in Mexico.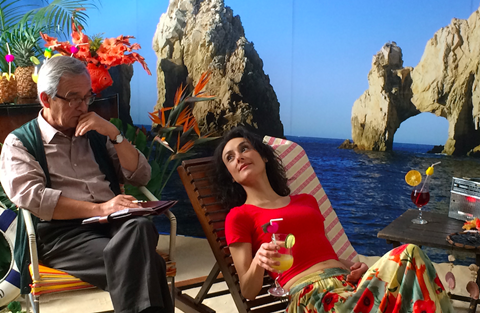 A Cabos In Progress jury will select a winner from six Mexican documentary or fiction films at post-production stage in need of financing. The chosen project will receive $10,000.
Meanwhile FOX+ will offer $30,000 for broadcasting rights to one of the films and guarantee airtime on its channels in Latin America and the Caribbean, excluding Brazil.
For the second consecutive year the Chemistry prize will present a $45,000 post-production award.
Under the auspices of the Los Cabos Goes To Cannes Prize, four films from all projects enrolled in the section will take part in the 2016 Marché du Film and show their work to industry attendees.
The Los Cabos International Film Festival will cover transport expenses while the Marché du Film will provide industry accreditation.
For the third consecutive year the Gabriel Figueroa Film Fund Prize will award two projects $52,000 each in post-production services provided by Labodigital.
The deadline for feature project submissions is July 31. For further details click here. The picture that accompanies this article is taken from the 2015 edition's official trailer.
As part of the Cabos Discovery scheme for projects in development from Mexico, the US and Canada, festival brass have partnered with the Independent Filmmaker Project (IFP) under the latter's No Borders international co-production market. One project from Cabos Discovery (Cabos Discovery Meetings and the Gabriel Figueroa Film Fund) will be selected to participate in co-production forums and/or industry meetings held by the Tribeca Film Institute (TFI), Strategic Partners, Cine Link-Sarajevo Film Festival and IFP. One project from each of IFP, TFI, Strategic Partners and the Sarajevo Film Festival will take part in the Cabos Discovery Meetings.
For the first time in the festival's four-year history the International Federation Of Film Critics will present a FIPRESCI prize. A three-member jury will select the best film from the México Primero official selection for first-time and second-time filmmakers. Festival director Alonso Aguilar-Castillo said the involvement of the critics group bolstered Los Cabos' goal of becoming "the most influential platform for international take-off [of] Mexican cinema."