From Netflix to China, Screen runs down the key talking points from this year's festival and market.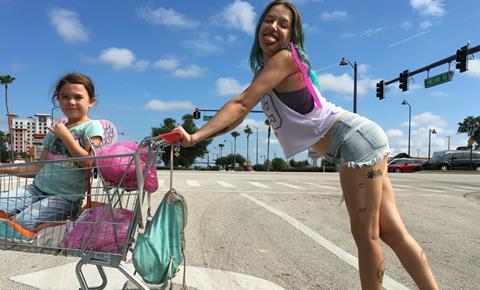 Netflix, natch
Netflix was possibly the best drama to play at Cannes this year.
Streaming giants continue to shake up the film and TV ecosystem, and this year it was Netflix's turn to dominate the Croisette and column inches. But while Amazon was last year's festival darling, the Okja and The Meyerowitz Stories backer had a bumpier ride on the Riviera.
After the festival rule change and unfortunate tech glitches, a number of high-profile creatives came out in support of the online titan but jury head Pedro Almodovar put a flag in the sand early on and his colleagues didn't reward either of the company's Competition entries.
Will Netflix's Cannes experience have dented or enhanced its movie ambitions and will it look to deliver more 'cinematic' works going forward? News that the service would give awards-qualifying runs to the likes of War Machine and Okja imply that there may be a softening from the Rebel Alliance towards the Empire but is that feeling mutual?
Security: a new normal?
Given the context, security was never far from the agenda in Cannes. Heavily armed police/soldiers were a constant presence, police boats patrolled the bays and ramped security measures meant longer queues and waiting time to get into cinemas and a more congested area around the Palais. The festival's security protocols kicked into gear on the middle Saturday when an ultimately harmless suspect package resulted in an evacuation of the Debussy during a press screening.
Any complaints about the new measures quickly died down after last Monday night's attack in Manchester.
Increased security is likely to remain a fixture at Cannes in coming years but will other major festivals follow suit?
China gains
China buyers were out in force and they were hungry for independent and art house fare, especially from Europe. While intentions behind such acquisitiveness remain slightly unclear – some sellers suggested to Screen that films were being bought to help bolster companies' credentials with local authorities rather than out of a desire to grow audiences – the spree is good news for the indie sector, which could finally be about to tap into a huge market. At the other end of the scale, Bona Film Group made waves with its Midway and CAA pacts.
Market mood
Deals avalanches and slate sell-outs are quickly becoming relics of halcyon days. Netflix's splashy play for Taika Waititi's stop-motion animation Bubbles (the deal, still not confirmed as complete, is pegged at around $18m) was a sign of the times, while indie buyers increasingly wait for finished product.
Business on festival fare heated up in the final days of the market (The Florida Project was a hot property) but deal-making was generally slow with few must-haves or genuine bidding wars. Much like the festival's Competition, there was seemingly a lack of sass and scope among the new scripts. Jacques Audiard's The Sisters Brothers was among standout packages (though many buyers are still wary of westerns) but there were no Klowns or Irishmans (now with Netflix, ironically) to set pulses racing among the big spenders. Will AFM provide a bounce-back? Possibly, to an extent, but more likely is that shifting market conditions have created a new dynamic which is here to stay.
Competition blues
Few could deny that this year's Competition line-up lacked fireworks. There was good cinema on show, just not a lot of it. Only two films garnered an average score of 'good' or better on Screen's jury grid, compared to five last year. In 2016 three films achieved better scores than any this year.
Missing were Cannes favourites Audiard, Farhadi, the Coens, Sorrentino, Payne, Nichols [Jeff], Almodovar, Loach, Jarmusch, Soderbergh, Campion, Chan-wook and Leigh, while art house heros such as Haneke, Ozon, Haynes and Hong Sangsoo delivered relatively minor works.
There were gems to be found, particularly in sidebars, but in its 70th year the festival also eschewed studio level special screenings in favour of more sombre and worthy fare, which contributed to a muted response. Will Venice and Toronto benefit or will Cannes bounce back with a mighty 2018? Likely a bit of both.
Diversity watch
It was awkward to see only one woman on the red carpet for Cannes' 70th birthday celebration of past Palme d'Or winners. And it shouldn't be forgotten that when Jane Campion won all the way back in 1993, she had to share the honour with a male filmmaker, Chen Kaige.
More refreshingly, Sofia Coppola became only the festival's second ever female best director winner. There were also awards for well-received films from Lynne Ramsay, Chloe Zhao and Leonor Serraille.
However, jury members Jessica Chastain and Will Smith both lamented diversity failings, the former highlighting negative portrayal of women on screen, the latter pointing to the scarcity of black jury members at major festivals.
Meanwhile, the lack of any dissent whatsover over Roman Polanski's inclusion in the linuep was a surprise, especially with it coming just a few months after the director stood down from hosting the Cesars following a backlash.
Overall, some positive developments, but plenty of work still to be done.
VR emerges
Cannes showcased VR's evolution. From a well-received VR experience by an Oscar-winning director to in-demand presentations and informative debates, this was the year VR found its foothold at a major festival. Monetisation is the watchword among industry now. Independent stalwarts such as mk2 and Wide Management are testing the water. Will others enter the fray?