EXCLUSIVE: Vienna based Autlook Filmsales has snapped up international sales rights to Songs Of Lahore, the new feature doc from Sharmeen Obey - the first Pakistani ever to win an Oscar - and Andy Schocken.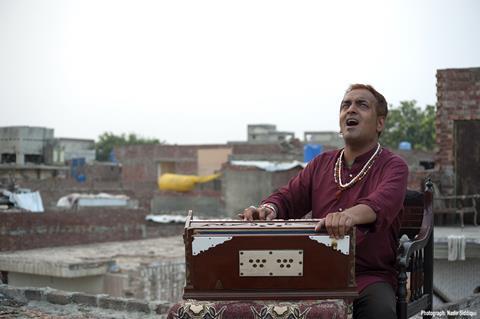 Songs Of Lahore, which recently premiered in Tribeca, follows a group of musicians in Pakistan brought together to keep their musical traditions alive in the face of rising fundamentalist threats. When they release an album that receives worldwide acclaim, they are invited by Jazz legend Wynton Marsalis to perform with his orchestra at Lincoln Center.
"The unlikely combination of Pakistani traditional musicians and American Jazz legends is simply beautiful and magical," said Autlook CEO Salma Abdalla.
"The drama and struggles of these gifted musicians is excellently crafted with a good dose of humor, the story develops into an unintended statement that arts can be incredibly important to pacify society. The story is more newsworthy than ever."
Other titles on Autlook's Cannes market slate include 10 Billion - What´s On Your Plate? by filmmaker and food activist Valentin Van Thurn. The film, already released in Germany by Prokino, explores what will happen with food production and distribution when, by 2050, the world population grows to ten billion people.
Autlook is also handling Ghostland The View Of the Hua/Joansi from ethnologist and filmmaker Simon Stadler. The film follows The Bushman Hua/Joansi (known from 1980 hit The Gods Must Be Crazy") as they travel fror the first time to western Europe.
Here at the Marché, Autlook is also screening Michael Madsen's The Visit - An Alien Encounter.