EXCLUSIVE: German actor David Kross, who appeared opposite Kate Winslet in Stephen Daldry's Oscar-winning The Reader, has been cast as the legendary German-born goalkeeper Bernd 'Bert' Trautmann who was in goal for Manchester City from 1949 to 1964.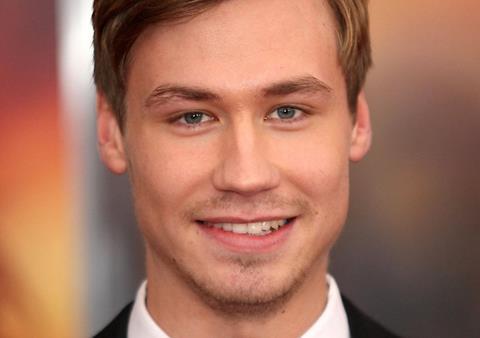 Trautmann will be Bavarian director Marcus 'Rosi' Rosenmüller's first English-language feature film and will be produced by Munich-based Lieblingsfilm with UK producer Alex Boden's Pistachio Pictures.
Principal photography is set to begin this autumn, with most of the shoot concentrated in Germany and some location work in Northern England. In addition, extensive visual effects will be deployed to recreate the period atmosphere of post-war England.
"The action on the football pitch will provide the backdrop for the story of the former German POW Trautmann falling in love with his coach's daughter Margaret," producer Robert Marciniak told Screen. "This is a love that shouldn't have been so soon after the end of Second World War."
Rosenmüller and Marciniak spent a week interviewing Trautmann at his Spanish home before his death at the age of 89 in 2013; and the film's screenplay has been written by Rosenmüller with Scots-born screenwriter Nicholas Schofield.
Degeto Film has already come onboard as a co-financing partner, and SquareOne Entertainment will release the film in German cinemas.
The producers will be in Cannes this week for talks about financing the €10m production and casting for the English roles.
Described by another Man City goalie Joe Corrigan as "one of the greatest goalkeepers of all time" and venerated by such players as Lev Yashin and Gordon Banks, Trautmann received Germany's Order of Merit in 1997 and an honorary OBE from the Queen in 2004 for his work in promoting Anglo-German relations.
Marciniak revealed that Lieblingsfilm is currently shooting Emerald Green, the third instalment in Kerstin Gier's Ruby Red fantasy trilogy about a time-travelling English schoolgirl, after the successful first two parts, Ruby Red and Sapphire Blue.
This year's European Shooting Star Jannis Niewöhner is reprising his role as the teenage heartthrob Gideon de Villiers for director Felix Fuchssteiner
Moreover, the Munich-based company will be teaming up again with Fox International Productions in June for the shooting of the third outing of the children's adventure franchise Pasta Detectives.
Based on the highly popular children's book series by Andreas Steinhöfel, Pasta Detectives 3 (known in German as Rico, Oskar und der Diebstahlstein) will again be directed by Neele Leana Vollmar who had helmed the first instalment.
Meanwhile, Pasta Detectives 2 (Rico, Oskar und das Herzgebreche), directed by Wolfgang Groos, will be released in German cinemas by 20th Century Fox on June 11.
The first Pasta Detectives (Rico, Oskar und die Tieferschatten) will have its market premiere for Beta Cinema in Cannes on Friday (May 14).