Latvia has raised cash rebate levels and added $8.5m (€7.5m) in funding. Details of the boost in national film support were revealed here in Cannes.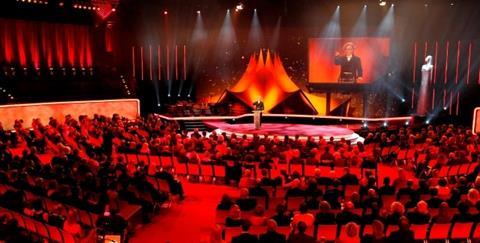 Locals are crediting the country's stint last year as host of the European Film Awards as having raised awareness of the film industry with the country's key decision makers and politicians - one reason why budgets have now been ramped up.
"Our EFA events also helped establish the Latvian industry as being perceived as part of European film culture," said Dita Rietuma, the head of the National Film Centre of Latvia.
"As a result, it made Latvia's politicians more aware of the needs of our film industry."
This year's cash rebate budget of the National Film Centre for €996,000 will be raised to €1.2m next year.
Riga Film Fund's budget for cash rebates this year is €1.14m.
An additional boost to the local industry is coming through Latvia100, an initiative by the National Film Centre of Latvia and the Latvian Producers' Association, with a budget of €7.5m.
The initiative will celebrate the country's 100 years of independence in 2018 with 12 new feature-length films, highlighting the country's traditional strength in documentaries and animation: five features, six documentaries and one animation.
Both funding bodies are announcing the results of their most recent tenders.
The National Film Centre of Latvia is supporting the following four international co- productions, with one more deadline for projects in August to follow:
Out
Film Angels Production (Latvia) and Sentimental Films, Slovakia
Co-financing (NFC) - €91,852
Fishboy
Ego Media, LV, and Trikita Entertainment OOO (Russia)
Co-financing (NFC) - €94.775
Traitor
Infinity Film, LV and Hennisko LP (UK)
Co-financing (NFC) - €113,816
Tactic Wisdom
Sun & Moon Pictures Intl., LV and Periferia Productions OY, Finland
Co-financing (NFC) - €103 651