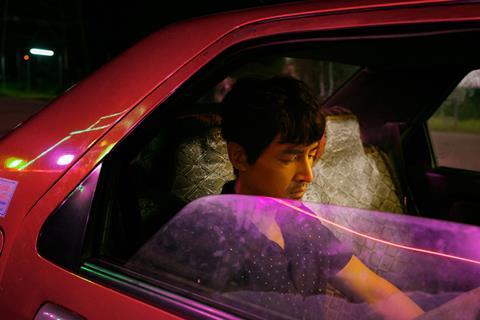 Winner of the 2014 Berlin Golden Bear, Diao Yinan's Black Coal, Thin Ice was not only a success abroad, but also at home - the rare Chinese arthouse thriller to reach $15m(RMB100m) at the local box office. Now, Yinan is making his Cannes Competition debut with his fourth feature, The Wild Goose Lake. The noir thriller stars Hu Ge as a gangster who crosses paths with a prostitute (Gwei Lun Mei) while seeking redemption on the run. It also reunites Diao with Chinese producer Shen Yang and Liao Fan, who won the best actor prize in Berlin. Memento Films handles international sales.
The English title The Wild Goose Lake is not a literal translation of the Chinese title, which means "A Rendezvous At A Station In The South". Which location plays a more significant role in the film – the lake or the station? Is there a goose in the film?
The name that I spotted randomly from a map was Wild Goose Pond in Chinese. I liked it so much that I wrote it in in the script. It became "lake" in English and French, but I still like the word "pond" better as "lake" seems too beautiful and "pond" suggests a sense of wilderness. But the first image that popped up in my mind was a small suburban station in the rain, which became an obsession for me. No matter how the storyline has changed, I would still go back to it as the opening sequence.
"Rendezvous" in Chinese is a neutral word but at the same time complicated. It sounds romantic, but there could be hidden dangers, just like when people meet and part in a station. A goose is an animal that can fly and swim and possesses certain freedom, a theme that I want to explore.
What are the motivations behind the film's storyline? Foreign audiences may not be familiar with the profession of a peiyongnv – literally, a swimming female escort played by Gwei Lun Mei. Can you describe her role as a prostitute who works in the water?
The story idea of Wild Goose Lake could be dated before Black Coal, Thin Ice. But I thought it wasn't very mature at that time and decided to make the other one first. It took me two years to write the script. I wrote slowly, but I didn't have to make drastic changes to it later on. I wanted to make a film with water – with images of women and water. My inspirations came from some black-and-white photographs of a woman leaning on a boat, with a mysterious smile on her face and shimmering water behind her. That formed the basis of a peiyongnv. I got to know of them many years ago in Beihai by the sea, Guangxi Province. They are also found in cities along the Yangtze River. I decided from the start to have them in the script as these women also carry a sense of righteousness portrayed in the ancient Chinese martial arts world, which befits Gwei's character.
Hu Ge is better known as a popular TV actor. What convinced you to cast him in the lead role of the gang leader?
His melancholic quality fits the role very well. A cruel gangster boss can easily be a stereotyped character, but we try to portray him as someone who won't wear his cruelty on his face. In his first big screen leading role, he is completely different from his usual idol image. He and Gwei Lun Mei take up most of the screen time, with Liao Fan in a supporting role.