The Force Awakens actor is circling the passion project alongside Monty Python's Michael Palin.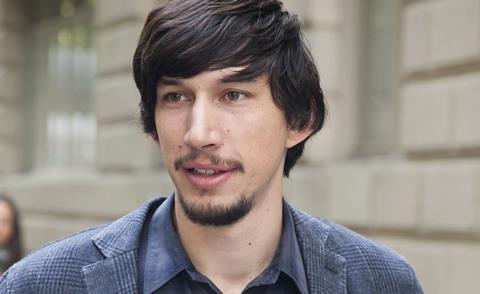 Terry Gilliam's long-gestating project The Man Who Killed Don Quixote is shaping up to shoot in the autumn with a hot new star – Adam Driver.
Fresh from Star Wars blockbuster The Force Awakens, Driver could bring fresh life to the film that has been in the pipeline for nearly 20 years, when the role was originally intended for Johnny Depp.
The role of Quixote, first played by Jean Rochefort when Gilliam mounted an ill-fated production in 1998, will be taken on by Gilliam's fellow Monty Python member, Michael Palin.
The project, recently revived by Gilliam with veteran Portuguese producer Paulo Branco's Alfama Films which is selling the project at the Cannes Market, is shaping up to shoot this autumn.
The story of how production stopped after Rochefort was injured was recounted in 2002 documentary Lost In La Mancha. Since then, Gilliam has frequently attempted to revive the project.
Driver and Palin would replace another high-profile duo who were lined up for the roles: rising star Jack O'Connell and veteran John Hurt.
The film, scripted by Gilliam together with Tony Grisoni, is a reworking of the Don Quixote story. Toby, a once idealistic young film student who has turned into an arrogant publicist, libidinous and jaded, comes across a copy of his old student film based on Don Quixote. He is horrified by the terrible effects the film has had on the quiet village where it was set.
Driver is scheduled to be in Cannes later this week, as he stars in Jim Jarmusch's Cannes Competition film, Paterson, while full details of Gilliam's Don Quixote project are expected to be confirmed later in the market.
Adam Driver is repped by Gersh.