Five-time Palme d'Or nominated director to world premiere latest film in parallel section of the Cannes Film Festival.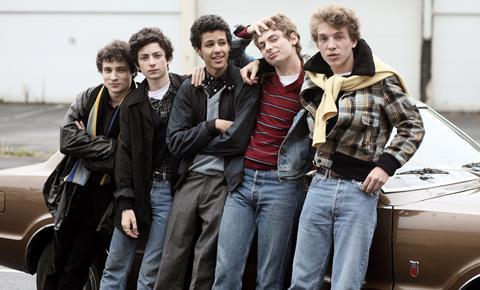 My Golden Days (Trois souvenirs de ma jeunesse), from French director Arnaud Desplechin's, is set to world premiere at Directors' Fortnight in Cannes on May 15.
Artistic director Edouard Waintrop, who has helped revamp the parallel section of the Cannes Film Festival since his arrival in 2012, said: "With pride and enthusiasm, we are thrilled to announce the presentation of My Golden Days, directed by Arnaud Desplechin, maybe his best and most moving film.
"Mathieu Amalric and the young Quentin Dolmaire and Lou Roy-Lecollinet delight us in their excruciating and glowing quest for time and lost loves."
Desplechin is a Cannes veteran who has had five films nominated in Competition, from La Sentinelle in 1992 to Jimmy P. in 2013.
So there was some surprise among French journalists at Cannes' Official Selection press conference yesterday when the film was not announced as part of the line-up.
Speaking to Screen, Cannes chief Thierry Fremaux said: "I like the film a lot but we decided to put people into Competition who had never come or [hardly ever] come before. He understood that.
"He is one of France's greatest filmmakers but he has been in Official Selection several times and we decided to make other choices… but it's complicated.
"If we had taken the Desplechin instead of [Valerie] Donzelli, they would be saying I didn't have the courage to select a women with a third film. It's very difficult for me, and not just with regards to the Desplechin."
My Golden Days is sold by Wild Bunch.
The film revisits the childhood of Paul Dedalus, the protagonist of Desplechin's My Sex Life… Or How I Got Into An Argument (1996), who also featured in A Christmas Tale (2008) - both of which premiered in Competition at Cannes.
The full Directors' Fortnight line-up will be announced on Tuesday (April 21).