A female director will open the festival for the first time in nearly 30 years.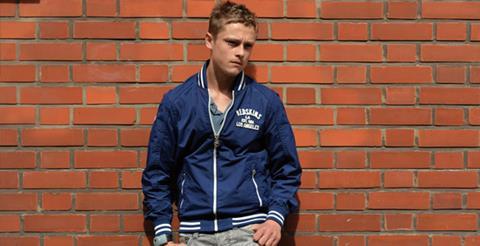 Standing Tall (La Tête Haute), a film by French director Emmanuelle Bercot, is to open the 68th Cannes Film Festival on May 13.
It marks the first time a film by a female director has opened the festival since Diane Kurys' A Man in Love in 1987.
Standing Tall stars Catherine Deneuve, Benoît Magimel, Sara Forestier and Rod Paradot, who plays the main character, juvenile delinquent Malony, following his upbringing from childhood to adulthood, as a children's judge and social worker try to save him.
It was filmed in the Nord-Pas de Calais, Rhône-Alpes and Paris.
Surprising
"The choice of this film may seem surprising, given the rules generally applied to the Festival de Cannes opening ceremony," said Thierry Frémaux, general delegate of the festival.
This reference to a "surprising" choice likely refers to the recent run of star-powered openers including Woody Allen's Midnight In Paris, Wes Anderson's Moonrise Kingdom, Baz Luhrmann's The Great Gatsby and last year's Grace of Monaco, starring Nicole Kidman.
The last time a French production opened Cannes was Dominik Moll's Lemming in 2005.
"It is a clear reflection of our desire to see the festival start with a different piece, which is both bold and moving," added Frémaux. "Emmanuelle Bercot's film makes important statements about contemporary society, in keeping with modern cinema. It focusses on universal social issues, making it a perfect fit for the global audience at Cannes."
Standing Tall will receive its world premiere in the Grand Théâtre Lumière in the Palais des Festivals, and will be released in French cinemas the same day.
It has yet to be announced whether the film will premiere in or out of competition.
Standing Tall has already been sold in multiple countries by Elle Driver and will be distributed in France by Wild Bunch.
Emmanuelle Bercot
Bercot is a film director, screenwriter and actress who studied dance at Cours Florent before attending La Fémis film school. Her first entry in Cannes was in 1997 when her short film, Les Vacances, received the Jury Prize.
Two years later, Bercot received a second Cinéfondation Prize for La Puce, her final-year student film.
In 2001, her first feature film, Clement, in which she played the main character, made the Un Certain Regard Official Selection. Since then, she has directed several films, including Berlinale 2013 competition title On My Way (Elle s'en va), starring Deneuve with whom she has reunited for Standing Tall.
Bercot also co-wrote the script for Maïwenn's Polis (Polisse), which earned her the main role in her latest film, Mon Roi.
La Tête haute was written by Bercot and Marcia Romano, with Guillaume Schiffman as director of photography. It is produced by Les Films du Kiosque, and co-produced by France 2 Cinéma, Wild Bunch, Rhône-Alpes Cinema and Pictanovo with the participation of Nord-Pas de Calais Region.
Jury heads
This year's Cannes Film Festival will run from May 13-24. The Jury of the Competition will be chaired by US directors Joel and Ethan Coen; the Un Certain Regard Jury by the Italian-American actress and filmmaker Isabella Rossellini; and the Cinéfondation and Short Film Jury by Mauritian Film Director Abderrahmane Sissako.
The Official Selection will be announced on Thursday (April 16).