Documentary follows a baby elephant surviving in the wild after losing its mother.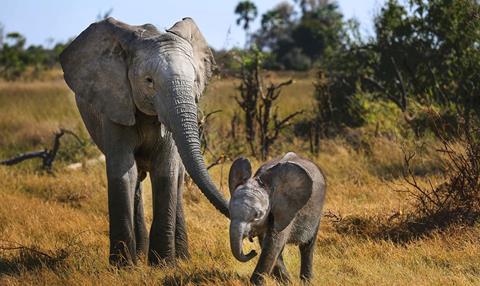 Content Media is selling worldwide rights to documentary Naledi: A Baby Elephant's Tale after striking a deal with Paul G. Allen's Vulcan Productions
The feature, which tells the true story of a baby elephant and her fight to survive when she loses her mother, is being screened by Content for distributors here at the Marché.
Directed by Ben Bowie and Geoff Luck, the documentary is produced by Vulcan Productions, run by philanthropist and Microsoft co-founder Paul Allen.
The film - part of Paul Allen's ongoing elephant conservation and anti-poaching work - features an original score by Nick Urata (Paddington), and an exclusive recording by Dave Matthews and Vusi Mahlasela of the original song Mother of Africa.
Content's international sales slate includes comedy An Actor Prepares, directed by Steve Clark and starring Jeremy Irons and Jack Huston; and action-thriller The Worker, starring Michael Peña, directed by action director Dan Bradley and produced alongside Jeremy Renner's company The Combine.