Rebecca Hall, Michael Shannon and Ben Foster will star in the mystery that Fortitude International is selling in Cannes.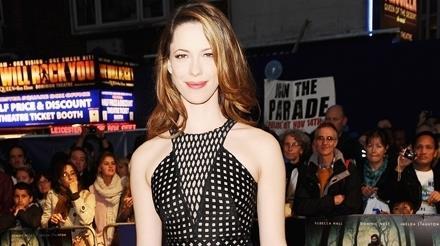 Meredith Danluck will direct from her screenplay and Eddie Vaisman produces the drama, scheduled to start shooting in July.
State Like Sleep follows a woman who grapples with the consequences of her celebrity husband's double life after he commits suicide.
ICM Partners represents Danluck, packaged the film and will represent US rights.
Fortitude co-founder Nadine De Barros is introducing the project to buyers, supported by vice-president of international Katie Irwin and director of international sales and marketing Samantha Peel.
Fortitude's Cannes slate includes Henry-Alex Rubin's upcoming football biopic Robin Friday to star Sam Claflin; The Runner with Nicolas Cage that gets its market premiere screening here; Barton & Charlie, to be directed by and star Rupert Friend opposite Emily Blunt; and This Man, This Woman from Isabel Coixet starring Penelope Cruz and Diane Kruger.