The A-list cast on FilmNation's Nazi thriller is taking shape as it emerged that Jason Clarke, Rosamund Pike, Jack O'Connell, Jack Reynor and Mia Wasikowska have come on board.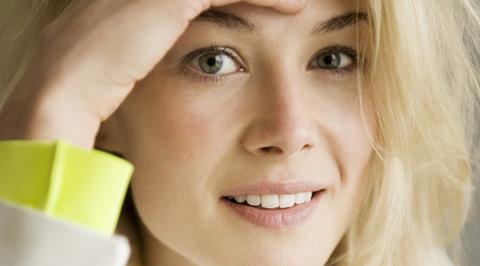 FilmNation will be meeting with buyers on the Croisette to discuss HHHH, a second Heydrich assassination story in the market alongside Altitude's Anthropoid, which sees Sean Ellis lining up to direct Jamie Dornan and Cillian Murphy.
Cedric Jimenez will direct HHHH, about the rapid rise and stunning assassination of the 'Final Solution' architect Reinhard Heydrich.
Principal photography is scheduled for early August in Prague and Budapest. Legende Films, Adama Pictures, Echo Lake Entertainment and FilmNation are financing. WME Global handles US rights.
Clarke will play Heydrich, who became the highest ranking Nazi killed during WWII when he was slain by paratroopers in 1942. The actor stars as John Connor in summer tentpole Terminator: Genisys and will be seen in September release Everest.
Pike, an Oscar nominee earlier this year for Gone Girl, will play the official's ruthless aristocratic wife Lina Heydrich.
O'Connell and Reynor depict the Czech and Slovak-born commandos trained by the British to eliminate Heydrich. Wasikowska will portray a Resistance youth in occupied Prague.
The screenplay is based on Laurent Binet's recent Goncourt prize-winning first novel and Jimenez adapted the screenplay with David Farr and Audrey Diwan.
Jimenez's last film The Connection starring Jean Dujardin and Gilles Lellouche premiered in Toronto last year and will open this month in the US via Drafthouse Films.
The director reunites on HHHH with producer Alain Goldman and Simon Istolainen will also produce.
O'Connell recently starred in '71 and Unbroken and is currently shooting Money Monster for Jodie Foster. Reynor will appear in imminent Cannes world premiere Macbeth and starred in Sundance entry Glassland from Screen LA Star Of Tomorrow 2014 Gerard Barrett.
Wasikowska is the lead in Disney's Alice In Wonderland franchise and will next be seen in Guillermo del Torro's Crimson Peak later this year.