EXCLUSIVE: Sales company picks up films from Korean animation studio Meditation With A Pencil.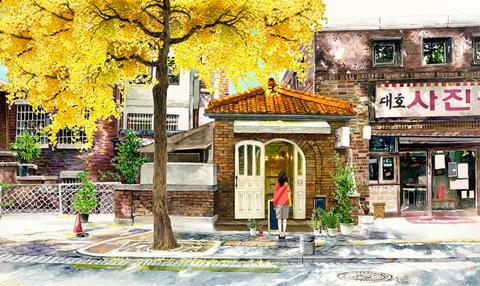 Seoul-based sales agent Mirovision has picked up the Era trilogy from leading independent Korean animation studio Meditation With A Pencil, headed by directors Ahn Jae-hoon and Han Hye-jin of Green Days and The Road Called Life.
"Since the very start of Meditation With A Pencil, buyers have always remarked on the sensibilities of their stories and now the studio is expanding on their style, themes and subject matter, we expect they will be competing with the likes of Mamoru Hosoda and Makoto Shinkai in the post-Ghibli era," said Mirovision head Jason Chae.
The Era trilogy started with coming-of-age fantasy animation Green Days (2011) - which screened at the Busan and Shanghai film festivals - representing the past.
The "present" part of the trilogy, A Thousand Years Together is a fantasy drama that was showcased last year at the Annecy International Animated Film Festival and Market.
In it, an unknown illustrator encounters a mysterious being who lives inside a 1,000-year-old tree. The project's due for completion in 2018.
Representing the "future" part of the trilogy, Asia is a Silk Road fantasy adventure that takes a boy named Asia and his artificial intelligence friend flying around in search of their dreams and wishes.
With the Era trilogy, Ahn says he has been trying to create scenes in animation "which neither Korean nor foreign audiences have encountered" before and to create stories "that make people want to live because of now, not because of future hopes."