Festival will revamp its market offering this year under the new name Venice Production Bridge.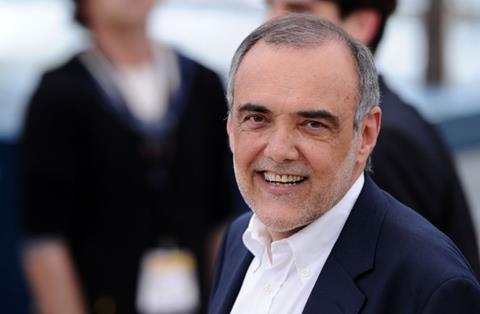 Venice Film Festival (Aug 31 - Sept 10) is on a roll having played host to the Best Picture Oscar winner two years in a row while three years ago Gravity went on to score seven Oscars. Ahead of the world's oldest festival, the buzz is palpable once again.
The success of Gravity, Birdman and Spotlight "changed something in producer's attitudes to the festival," Venice Film Festival artistic director Alberto Barbera told Screen.
"They now recognize that the festival offers a unique combination of calendar position and international press coverage. In Gravity's year we missed out on 12 Years A Slave to Toronto but that situation might not repeat itself today."
This year the festival is to revamp and re-launch its market offering under the banner Venice Production Bridge, which will incorporate existing market strands and add TV, VR and web series elements.
It will have a focus on completion funding, distribution and international co-production of around 40 unfinished feature films.
The festival is also planning to erect a 450-seat outdoor screening venue in the garden of the Casino.
The new Cinema del Giardino will screen world and international premieres of non-competing films and will be open free to the public as well as accredited industry.
While the festival, according to Barbera, has "half the budget of other great festivals", it is more than holding its own and is looking to the future.
"The barriers between film and TV continue to be disintegrated. The risk for a festival is to remain anchored to the past, showing a reality too different from the times we live in".