Dir: Juan Carlos Rulfo. Mexico. 2011. 90mins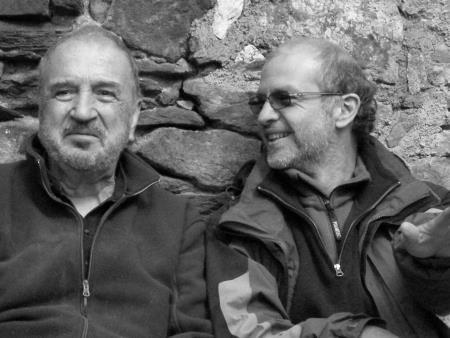 Documentarian Juan Carlos Rulfo (Those That Remain) finds legendary 80-year-old screenwriter Jean-Claude Carriere in a gently contemplative mood in Carriere 250 Metres, a reference to the distance between the Languedoc house where the artist was born and the village cemetery, where he will be laid to rest.
Jean-Claude Carriere is one-of-a-kind.
Rulfo's documentary isn't a strictly linear biopic, but rather a lyrical, fragmentary sense of a man's life as he looks back on the places and people he has known. Carriere 250 Metres finds Jean-Claude "profoundly happy", even though he senses it is "time to say goodbye to the places and people you have loved very much".
Likening himself to a migratory bird, Carriere is a charmer, and should usher this film to a happy festival voyage, where it will be warmly received by cineastes at the very least.
He may have just turned 80 in September, but Jean-Claude Carriere is still the father of a young brood, including seven-year-old half-Iranian daughter Kiara who looks likely to keep him on his toes before any trip down the road to the cemetery, where the film starts. Carriere then takes a voyage back in time through his career, from Paris in 1945, through to Spain (Toledo), New York, Mexico, Iran, India and back home to Colombieres-sur-Orb in Herault, where he used to help his father on the family vineyards.
Carriere is the author of more than 100 screenplays, but has worked in several close collaborations – with Pierre Etaix, whom he met at Jacques Tati's house, with Bunuel, with whom he wrote six films over 19 years including The Obscure Object Of Desire. He lived with Milos Forman in what seems like a ménage a trois with Mary Helen Mark, but that could be two old geezers pulling Rulfo's leg.
Photos from the Chelsea Hotel in 1968 ("Janis Joplin used to visit us") illustrate a friendship that produced The Unbearable Lightness Of Being and, in Carriere 250 Metres, these reminiscences are only matched by stories Bunuel told him of ritual drinking games with fellow surrealists Dali and Lorca in Toledo. Looking at the El Greco painting of The Burial of the Count of Orgaz, he recalls how, when he encountered Bunuel, "a virus entered my body: cinema".
And of course, cinema has been all the richer for it, from Belle De Jour all the way through to The White Ribbon, on which he collaborated with Michael Haneke.
Carriere also entered a lengthy collaboration with British playwright-director Peter Brook (who is also featured), spending 11 years researching and writing a stage version and then a TV version of The Mahabharata, apart from writing a definitive collection of interviews with the Dalai Lama called Compassion: Dialogues On Life Today. His trips to the East inform his sensibility today, he explains, even as he looks back on the student movements of 1968 and the nouvelle vague and wonders "what happened between Hair And 9-11".
Speaking in French, English and poetic Spanish, Jean-Claude Carriere is one-of-a-kind. His graceful presence and well-worn face are enough to guide an indulgent viewer through 90 minutes of reminiscences, and then some. Rulfo's camera is largely hand-held and on the move with its subject, though some beautiful interludes, in particular of the gentle Carriere with a garden of butterflies, linger.
Production companies: Lemon Films, Grado 5, Filmadora Nacional
Producers: Simon Bross, Marco Polo Constandse, Alex Garcia
International sales: B&W Films Ltd, rmbosch@gmail.com
Screenplay: Jean Claude Carriere
Cinematography: Juan Carlos Rulfo
Editor: Valentina Leduc
Featuring: Jean Claude Carriere, Iris Carriere, Peter Brook, Milos Forman, Mary Ellen Mark, Pierre Etaix