Top brass at the 2015 trinidad+tobago film festival (ttff) announced on Tuesday that the Oscar-nominated short film writer will serve as facilitator for this year's RBC Focus: Filmmakers' Immersion in September.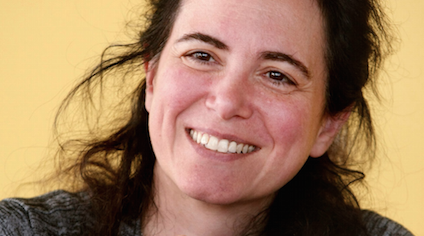 The fifth RBC Focus: Filmmakers' Immersion will champion ten emerging filmmakers from the Caribbean and its diaspora and their feature film concepts.
Participants will be expected to develop a detailed treatment during the course and will pitch to a jury. The person adjudged to have presented the best project and pitch will win a cash prize of TT$20,000, roughly equivalent to USD $3,055.
Festival top brass will soon unveil the filmmakers selected for the RBC Focus, which takes place from September 22-25.
Lazaridi was nominated for an Academy Award for her work on the 2001 WWII short drama One Day Crossing. Her 2011 feature Coming Up Roses starred Bernadette Peters and Peter Friedman and was directed by Lisa Albright.
She has consulted on projects for New Line and Bruckheimer Productions and worked with producers Eva Kolodner, Anne Chaisson, Lester Persky Productions and documentarian Richard Kaplan.
Her screenplays have won multiple European Media Development Awards, a student Academy Award, a Euroscript Development Award and a Chris Kazan Memorial Award.
ttff is set to run from September 15-29.