Organisers behind a New York-based festival highlighting films from the Beijing Independent Film Festival (BIFF) that fell foul of local authorities have turned to Kickstarter.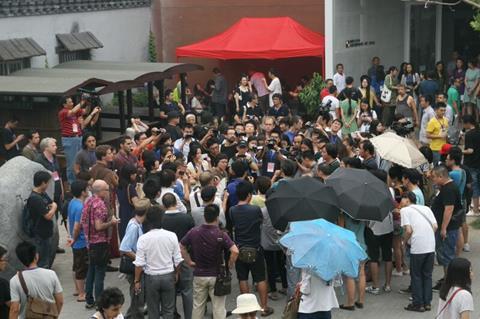 Cinema On The Edge: Best Of The Beijing Independent Film Festival 2012-2014 is scheduled to run from August 7-September 13 at museums and theatres across New York.
Critic and curator Shelly Kraicer, filmmaker J.P. Sniadecki and dGenerate Films founder Karen Chien have corralled 18 films from the likes of Ai Weiwei, Li Luo and Zou Xueping.
The films will screen in the US for the first time and are among a selection programmed by the Beijing Independent Film Festival (BIFF, pictured) that have met with resistance from Chinese officials over the last three years.
BIFF top brass were forced to cancel the festival in 2014 after men claiming to be villagers prevented filmmakers and members of the public from entering the Beijing suburb of Songzhuang where the event takes place. The films were never shown in China. The 2012 festival was disrupted after the power supply was cut.
The organisers have turned to Kickstarter to raise funds to pay for guest travel and programme printing. A video introducing the campaign appears here.
"The independent films coming out of China continue to be at the forefront of aesthetic cinematic innovation," said Kraicer. "Responding to the crazy, unpredictable changes in Chinese society and politics, these fearless directors are challenged to create sounds and images that stretch and enrich our imaginations."
Films in the series include: Ai Wei Wei's documentary Ping'an Xueqing, Li Luo's Emperor Visits The Hell, Sniadecki and Libbie Cohn's musical documentary People's Park, Yang Mingming's Female Directors and Wen Hui's Listening To Third Grandmother's Stories.
The New York cultural institutions that will show the films are Anthology Film Archives, Asia Society, Maysles Cinematheque, Museum Of Chinese In America and UnionDocs.