Dir/scr: Alex Gibney . US. 2010. 117mins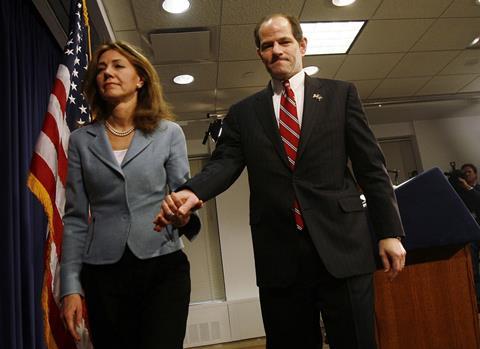 Prolific documentarian Alex Gibney's latest take on power and its abuse is an engrossing look at the story of Eliot Spitzer, the once high-flying US politician whose rise and fall involved Wall Street barons and top dollar New York prostitutes. It's an intriguing story grippingly told, though the film doesn't quite have the force or universality of earlier Gibney documentaries like Enron: The Smartest Guys in the Room and Oscar-winner Taxi to the Dark Side.
Gibney tells the story in his usual lively way, mixing old TV footage with contemporary interviews.
After screening at Toronto Client 9 is set for a US VOD premiere on October 1 and a domestic theatrical release through Magnolia Pictures on November 5. Audience interest should be strong on the East Coast - where the Spitzer scandal was regular front page news two years ago - but might be weaker through the rest of the US, leading to a modest box office take. Lack of familiarity with the scandal will probably make the film a tough sell internationally.

As New York State Attorney General, the handsome and apparently straitlaced Spitzer was nicknamed The Sheriff of Wall Street because of his zeal for prosecuting financial institutions and their top executives. After he was elected Democratic Governor by a big margin Spitzer was seen as a prospective first Jewish US president. But when he was revealed as a client of an upmarket prostitution ring he resigned, just before the financial crisis brought some of the companies he had tried to rein in to their knees.

Gibney tells the story in his usual lively way, mixing old TV footage with contemporary interviews and wrapping the package up with snazzy design and dramatic cinematography. The high finance elements of the story sometimes feel a bit familiar - Gibney and others have given us plenty of docs on the subject in recent years - but they alternate with lighter segments about the Emperors Club escort agency that helped bring about Spitzer's downfall.

The contemporary interviews are the meat of the project. As he has done in earlier films Gibney delivers riveting one-on-ones with all the story's key players, including Spitzer (though he clams up at a couple of crucial moments), his political and Wall Street enemies (who, the film hints but never fully establishes, may have precipitated the Spitzer scandal) and some colourful characters from the New York call girl world.

Though the film isn't blatantly partisan it does subtly suggest that Spitzer got a raw deal, so it may appeal most to left-leaning audiences.


Production companies: A&E Indiefilms, Wider Film Projects, Jigsaw Productions

US distribution: Magnolia Pictures

International sales: Roco Films International, www.rocofilms.com

Producers: Alex Gibney, Jedd Wider, Todd Wider, Maiken Baird

Executive producers: Molly Thompson, Robert DiBitetto, Robert Sharenow, Mason Speed Sexton

Cinematography: Maryse Alberti

Editor: Plummy Tucker

Music: Peter Nashel

Website: www.client9themovie.com