Copenhagen's CPH PIX is mourning the death of its head of programming Thure Monkholm, who has died at the age of 36.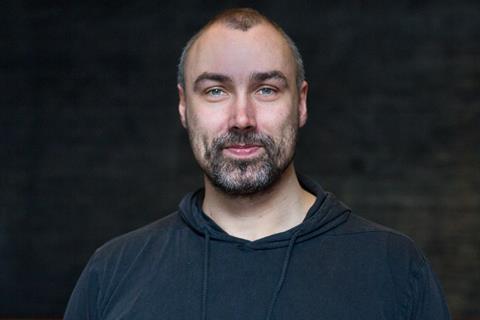 Jacob Neiiendam, CPH PIX festival director, said in a statement: "We are in shock and grief over the loss of Thure Munkholm this weekend. He's been our head of programming for six years, and I had known him for even longer.
"His encyclopedic knowledge of and burning passion for film have been the backbone of our programme. It will be incredibly difficult to pull off this year's festival without him, but we know that is what he would have wanted."
This year's festival runs April 9-22.
Before joining CPH PIX in 2009, Munkholm was part of the programming team at CPH:DOX for three years and had been running his own film magazine Mifune from 2003-2007 when it was merged with another film publication, Ekko. He also edited a report on 10 years of the Danish Film Institute's New Danish Screen.
Obituary by Claus Christensen / Ekko Film Magazine, Editor in chief
"At the age of 84, film history's lead provocateur, Jean-Luc Godard, does not wave goodbye to cinema; rather, he once again takes the lead in a self-declared fight for the expansion of the cinematic language."
This is how Thure Munkholm begins the review that was to be his last for Danish film magazine Ekko.
In it, he pays tribute to his idol Godard and to "Goodbye to Language" and, in Thure's signature concise style, the brief text touches upon everything that Thure would continuously fight for in his own life: The anarchist auteur, cinematic innovation, moment rather than context, experience before understanding, the supremacy of the silver screen.
Thure himself would only live to be 36 years old, but in that time, he achieved more than most.
He was awarded a masters degree in literary studies, modern culture and cultural communication at the University of Copenhagen, where he would later become an external lecturer. Together with Henrik Rytter, he founded the film magazine Mifune, which was released in 25 editions in 2003-2007 before it merged with Ekko. He was the Head of Programming at CPH PIX, the Copenhagen Film Festival, which has reached the far corners of cinema thanks to him.
More than anything, with his great proficiency and contagious commitment, Thure enriched his readers, the audience and all of us who had the good fortune to know him.
He was a true film geek with an extraordinary sense for avant-garde films, cult exploitation film and slow cinema. Every now and then, he would fall for the pretentious, but usually he was a step ahead of all of us. He had the enthusiasm of a young man, and the knowledge of an old man, and only Thure could persuade you that a 7-hour long black and white Hungarian film about a failed farm collective was the obvious annual Christmas ritual.
We met coincidentally in the critics queue in Cannes and before we knew it, we had arranged a marriage of our two children, Mifune and Ekko. It was titillating and lustful, but it also proved difficult when Monday morning arrived and the two households had to be merged.
We succeeded nevertheless, and we owe a great deal of our film profile today to Thure. He could work around the clock and loved creating a magazine, but more than anything, he loved watching films. Nothing - not even a pending deadline - could keep him from going abroad for a film festival.
He simply had to venture into a world with a wider a horizon for film; international celluloid was in his blood.
Thure found his place in the world when he became a programmer at CPH PIX and wrote reviews and articles for Ekko and other publications on the side. The PIX programme bore his personal mark, and he introduced the Danes to avant-garde filmmakers such as Andrzej Zulawski and Apichatpong Weerasethakul.
The festival will open this year on April 8 with Jeppe Rønde's "Bridgend," which Thure saw in Rotterdam and took to his heart as one of the most important Danish films for a long time. The film is based on an enigmatic suicide ritual in the Welsh village of Bridgend, where more than 80 teenagers have gone to take their life since 2007.
Last weekend, Thure reached his end. He took his own life. It is difficult to understand and to reconcile with. Thure was sensitive, but it was that sensitivity that enabled him to sense the art of film. It struck him hard when his mother died a few years ago, but he got back on his feet, and he began to use his full name: Thure Soldthved Munkholm.
The favourite films of Thure open a window to the mysteries of life rather than to give answers, and the same goes for Thure's premature death. It remains in startling contrast to his generous and humorous attitude towards the curiosities of life. He had an eye for everything that wasn't mainstream, perhaps because he didn't fit in himself, and he had a relentless faith that the odd and the different was for everyone, if only communicated the right way.
Danish cinema has lost its number one art film enthusiast, and we have lost an excellent critic and friend. It is a comfort, that as in Apichatpong's Palme d'Or winner, where Uncle Boonmee continues to receive visits from his dead family members, Thure will pop up again and again in our consciousness, and with his loving and yet insisting look, remind us that in the farthest corner of cinema, great experiences await us, if we only maintain our curiousity.