Dir: Gustavo Pizzi. Brazil. 2010. 85mins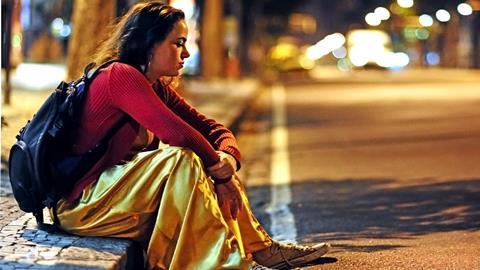 Gustavo Pizzi's partially improvised and extremely accessible film Craft(Riscado) is a nicely made tale of a would-be actress striving for that elusive big break, driven by an engaging lead performance by Karine Teles, who shares a co-screenplay credit for the film.
Craft attracted much interest in Rio, mainly due to Karine Teles' impressive lead performance.
Craft, which had its world premiere in competition at the Rio Film Festival, may well be a familiar tale but it has a good-natured honesty as well as a series of fine performances that help make it memorable. It is genial enough to attract distribution interest, though festival take-up is more likely.
Would-be actress Bianca (Teles) struggles to make ends meet as she does all she can to break into the profession. She makes money dressed up and handing out flyers for new clubs; dresses up as movie divas to hand out birthday balloons at businesses, and has the lead role in a small theatrical production.
Her big break comes when she auditions for a film to be directed in Brazil by a French filmmaker. Her line reading is fine, but he is won over by her personality when he asks her to improvise something, and she decides to sing 'Happy Birthday Mr. President' in the style of Marilyn Monroe.
She can finally see her big chance getting closer, and continues to help the film production in terms of locations and contacts, only to see it all wrenched away from her at the last moment when the film's backers demand a name actress rather than a Brazilian newcomer.
In a rather sad final scene, the lead actress is seen performing a musical number, with Bianca glimpsed amongst the dance chorus, her unsmiling face a reflection of her big chance ripped away from her.
Craftattracted much interest in Rio, mainly due to Karine Teles' impressive lead performance. She is certainly an actress to watch out for.
Production company: Cavideo Production
Producers: Gustavo Pizzi, Cavi Borges, Daniela Santos
Screenplay: Gustavo Pizzi, Karine Teles
Cinematography: Paulo F. Camancho
Editors: Gustavo Pizzi, Paulo F. Comancho
Main cast: Karine Teles, Camilo Pellegrini, Otavio Muller, Dany Roland, Lucas Gouvea