Although North American business was thin on the ground at the Toronto International Film Festival, foreign buyers were displaying less caution,no longer waiting for domestic deals to be done.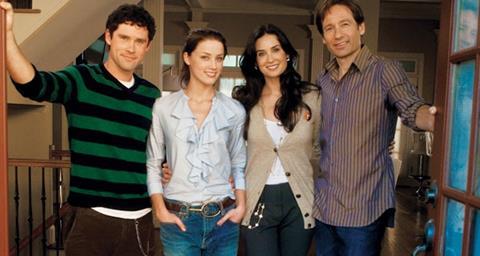 Nobody was under any illusions heading into Toronto that this was going to be the market where things got back on track. When the lack of activity confirmed suspicions that the blight on the independent film community shows no signs of lifting, people kept their heads down and tried to get the deals done.The 34th Toronto International Film Festival (Tiff) had its share of cinematic gold, but deals were few and far between.
The relative emptiness of the Sutton Place Hotel and the other usual haunts served to dampen much of the enthusiasm of those wanting to do business.With only a handful of North American sales to report as the festival closed, this year's edition will go down as the slowest for some time. Prior to the premiere of festival opener Creation, there were about a dozen highly anticipated titles.
However, economic Darwinism has rendered flamboyance and spontaneity virtually extinct and replaced it with caution and steely-eyed conservatism.The circumstances leading up to this year's deal of the festival - for Tom Ford's A Single Man - are similar to those around The Wrestler last year. Like Darren Aronofsky's film, A Single Man arrived from the Lido flushed with success.
Ford's film sparked a night of intense negotiations resulting in an early morning deal - just as The Wrestler did - and Harvey Weinstein had another awards contender.Although A Single Man has a tougher subject matter (repressed gay love, suicide), it is still a significantly smaller deal than The Wrestler.
The price Weinstein agreed with the Creative Artists Agency (CAA), believed to be a little under $2.5m, is 30% less than the $3.5m Fox Searchlight paid for The Wrestler's US rights. The Weinsteins have acquired the US and German rights to Ford's debut, which seems a more lucrative acquisition.Stuart Ford's IM Global closed a flurry of international deals on A Single Man at Toronto, including the UK and Australia rights to Icon, France to Mars Distribution and Aurum took Spain.
Elsewhere, very little business was done, the exceptions being Sony Pictures Worldwide Acquisitions Group deal for the US and most international rights to Darius Films' Defendor, and IFC Films winning the US rights to Valhalla Rising. Earlier this week, Sundance Selects took the North American rights to Don Argott's documentary Art Of The Steal, while Sony Pictures Classics acquired US rights to Aaron Schneider's Get Low and Samuel Maoz's Golden Lion winner Lebanon.
It is, perhaps, unfair to judge a festival on deals done. The industry is experiencing so many pressures - dwindling finance, rising P&A costs, the crowded release calendar, struggling DVD and TV markets, and piracy - that rapid sales are a thing of the past. Deals can take weeks, even months, but it fuels the impression that the sector is in peril."There will be some action so I don't think it's a total bust," says Apparition's Bob Berney. "This is a continuation of the malaise elsewhere in the world.
People feel they can think about things and analyse scenarios. Prices have been reasonable."Cracks, the directorial debut from Ridley Scott's daughter Jordan, is understood to be close to a North American deal as Screen went to press. While Neil Jordan's Ondine, and Solitary Man, starring Michael Douglas, and The Disappearance Of Alice Creed are also thought to be in play. Meanwhile, Glen Basner's FilmNation Entertainment sold virtually all territories on Derrick Borte's The Joneses as the festival drew to a close.
Deals included Entertainment One for the UK, Wild Bunch in Germany and Sun Distribution for Latin America. US agent International Creative Management (ICM) is still in talks over the US rights and has arranged screenings in Los Angeles."What's interesting is the foreign buyers weren't waiting to see what was happening in the US," says The Joneses producer Doug Mankoff. "They know the US is so difficult and they're a lot less gun-shy than US buyers."
The recession has created starker divisions than ever between the buyers and sellers who have or can afford quality product and those who cannot. With all eyes turning to the American Film Market, which runs November 4-11, the drop in production - which could be somewhere between 50%-70% according to one prominent agent - will mean fewer films will be on offer."It's going to be extremely unpredictable going forward knowing what is theatrical," one sales agent said.
"Warner Independent passed on Slumdog Millionaire and it grossed more than $100m."
THE FIGURES
$2.5m - Rumoured amount The Weinstein Company paidfor US and German rightsto A Single Man
$3.5m - Amount Fox Searchlight paid for The Wrestler, last year's Golden Lion winner
70% - The maximum predicted drop in production over 2009, which could lead to fewer films at the American Film Market